With the aid of a talented designer and cutting-edge services, you have created a captivating and outstanding website. Your website isn't receiving the traffic you want, though. Consider that even if you create a fantastic website with the help of web developers and content reviewers, search engines may not be drawn to it. There are, however, Knowband SEO modules that are readily available and simple to add into websites in order to improve their search engine rankings.
What Does Search Engine Optimization Mean?
Online marketing frequently uses SEO, but few people are genuinely knowledgeable about it. By enhancing a website's content, URL, and Meta tags, SEO works to raise its ranking. A website's ranking will ultimately suffer if it is overdone, as well as a penalty from search engines. Simply throwing keywords onto a website won't get you good results.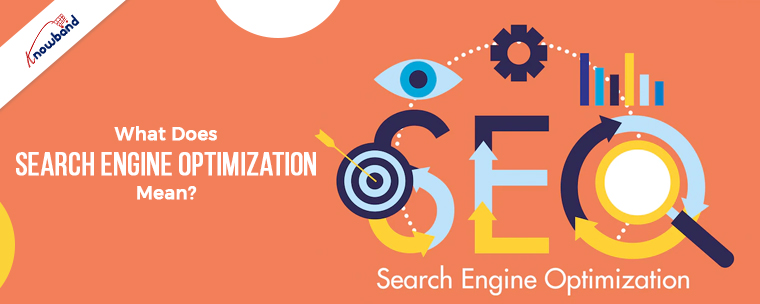 Highest Ranking Knowband SEO Modules for Website Optimization
Ranking in search engines is based on a number of important factors, including site theme and Meta tags. Integrating Knowband SEO modules, which can aid in a higher ranking, is the most crucial action to do when creating your website.
The front end of your website won't need your input in many situations. To improve search engine rankings and increase website traffic, simple customization and back-end management are all that is required. The top Knowband SEO modules are included in this blog article and should be on every website.
1. Checking the website
One of the crucial steps that must be taken when developing a Knowband website is website verification. Making sure that search engines recognize your website as legitimate is crucial for verification. Websites that have been validated consistently rank considerably higher than those that have not.
The fact that both technical and non-technical users can utilize this module is crucial. The process of site verification is made simpler by this module, to put it simply. To acquire the desired ranking results, just install the module.
2. Sitemap in XML
Creating an XML sitemap after your website has been validated is crucial. Through this procedure, search engines can easily crawl your website by seeing a list of all of its URLs. In Google Search Console, for instance, you may submit an XML sitemap, which will assist Google in indexing your sites.
The sitemap generation process can be started by using the XML sitemap module. Additionally, this module uploads itself automatically to all of the main search engines, including Ask, Google, Bing, and Yahoo. This facilitates automatic website crawling by bots and helps them obtain the required outcomes.
3. Online Analytics
The most widely used search engine on the planet is regarded to be Google. In light of this, Google Analytics, which provides detailed insights and information connected to your website traffic from Google, will become a prominent component of SEO techniques.
To obtain the site statistics tracking system, Knowband development services install the Google Analytics module. The addition of numerous statistics features to your website also includes the addition of AdSense support, Page not found (404) tracking, Site Search support, and many others. You'll obtain deeper insight into how to address the needs of the target audience with the help of these outstanding features.
4. SEM Checklist
Building SEO-friendly web pages and content for your site is necessary once the fundamental criteria have been satisfied. You will quickly realize, though, how much there is to learn about SEO if you are new to it. Furthermore, having an extra hand is usually helpful when working with a lot of content.
The fantastic news is that Knowband's SEO module provides precisely that. Although the module has the information to carry out the essential website optimization, it is not intended to help you with SEO. Additionally, you can make sure you stay on task by using the functionality to create SEO checklists.
5. Metatag
Metadata, such as Meta tags and Meta descriptions, aid in extending the search engines' understanding of the content. The likelihood of ranking for particular keywords is increased by publishing the material and adding the necessary metadata. It happens frequently that the metadata is presented as a snippet in the search results. As a result, optimization must finally be done manually.
In Conclusion
Our team has supplied eCommerce Modules with specialized Knowband development services. For your business needs, you can engage Knowband web developers, and we offer solutions that make the most of the features that make your website unique. We can assist you whether you'd like to create a completely new website or expand your current website with the appropriate modules. Feel free to get in touch with us at support@Knowband.com