The market was worth 3.53 trillion US dollars in 2019, and it was to grow to 6.54 trillion by 2022 as per the stats. This demonstrates how popular online buying is becoming all across the world. Businesses are introducing new services for customers to deliver a nice online buying experience similar to the one they get with offline shopping, which is one reason it is becoming more and more popular. Google is one of these businesses.
To make online shopping more convenient, Google developed Google Shopping, formerly known as Google Product Search, Google Products, and Froogle. Users can use it to find products they want and get directions to such products.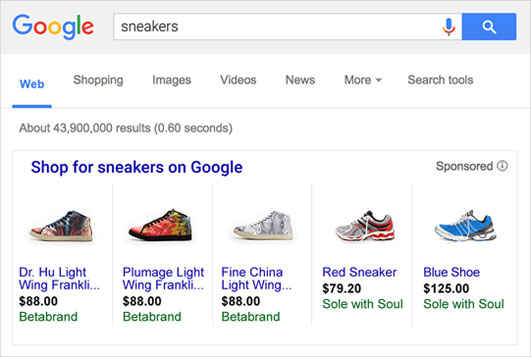 Introduction to Google Shopping
Google Shopping is a tool designed to assist consumers in product research, reading information about product costs and features, comparing prices across many merchants promoting their goods, and connecting with the best merchant to complete transactions.
The most well-liked comparison-shopping engine acknowledged is Google Shopping. For instance, Google may display your ads alongside those of your competitors. When a user clicks on one of your product, they are immediately taken to your product page. More than 40 nations worldwide currently endorse it.
Just How Does Google Shopping Operate?
A file known as a product feed is under completion using an algorithm that powers Google Shopping. Google receives the product feed from online merchants. The file includes all the product information from the store, including names, descriptions, pictures, and prices. To develop adverts, Google matches the product information with user search queries. Users will receive shopping adverts tailored to their search terms that display the product image, price, description, and other information. The user will click on the ads if they are relevant to them and then they visit the website or store.
Google can display the product's current prices and availability since the product information is from the sellers. For instance, if someone searches for "basketball shoes" on Google and you sell them. Google will also display several basketball sneakers from various stores.

Google Shopping: Why Use It?
It boasts conversion rates that are 30% greater than text advertisements: This implies increasing your conversion rates by using it to sell your goods.
Google Shopping increases the visibility of products: You can promote your products on SERP, the Google Display Network, Gmail, and YouTube with the aid of advertisements. This increases the visibility of your product, which may encourage more interactions and sales.
Google Shopping enhances the experience by substituting customary text-heavy advertising with attractive product photos: Because people can see what they want to buy in pictures, visual advertisements capture attention more quickly than text-based ones. As a result, they click on the advertising and visit the website after seeing the graphics. It receives 85.3% of all clicks because consumers find it more appealing.
It attracts customers who are more motivated to make a purchase: A person who conducts a Google search for your product and encounters your Google advertisements. The user  already seen your product image, read the product description and is aware of the product's price. Such a user is likely to make purchases if they go over to your website.
It makes product management simpler: A variety of retailers' products are available on Google Shopping. However, because it enables interfaces with other eCommerce platforms like Magento, Shopify, and WooCommerce, you don't need to manually input product photos, descriptions, and pricing.
You can integrate your Prestashop, Opencart, or Magento 2 store with Google Shopping seamlessly thanks to the Google Shopping Integration module provided by knowband.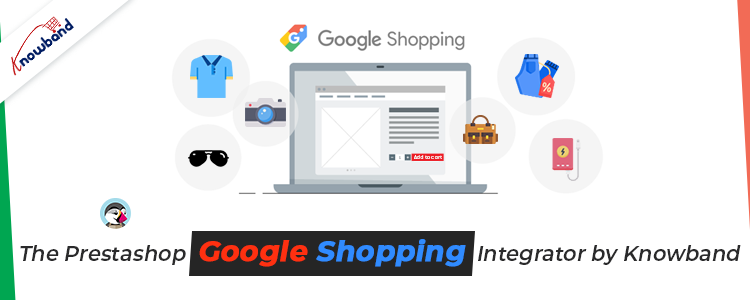 Also read: YOU OUGHT TO TAKE A LOOK AT THESE KNOWBAND PRESTASHOP MARKETPLACE INTEGRATORS
Conclusion
One of the finest ways to get your products in front of the right customers is through Google Shopping. People can view an image of your product, read the description, and visit your store to look around. This makes a significant contribution to the 30% greater conversion rates compared to text advertisements.
Additionally, Google ShopI contributes to an increase in leads, purchases, and website traffic. Reach out to us at support@knowband.com to find out how to set up Google Shopping for your company. It's time to start listing your products on GS if you don't have them already. We will also assist you with any special business-related requirements you may have.