Online commercial platforms give a simple method to arrive at new clients and begin selling an ever-increasing number of items quickly. It is where clients can discover items from different sellers as well as brands inside a similar stage. If you have an eCommerce site, a Marketplace model will help you sell different stock-keeping units (SKU's) without dealing with any stock.
Prestashop Multi-Seller marketplace Addon
For Prestashop, the store is a module that is intended to change over your eCommerce store into a commercial platform. Furthermore, this module includes highlights that permit dealers/merchants to sell and manage with different deals. Again it encourages commercial platform proprietors to oversee providers as well as purchasers successfully.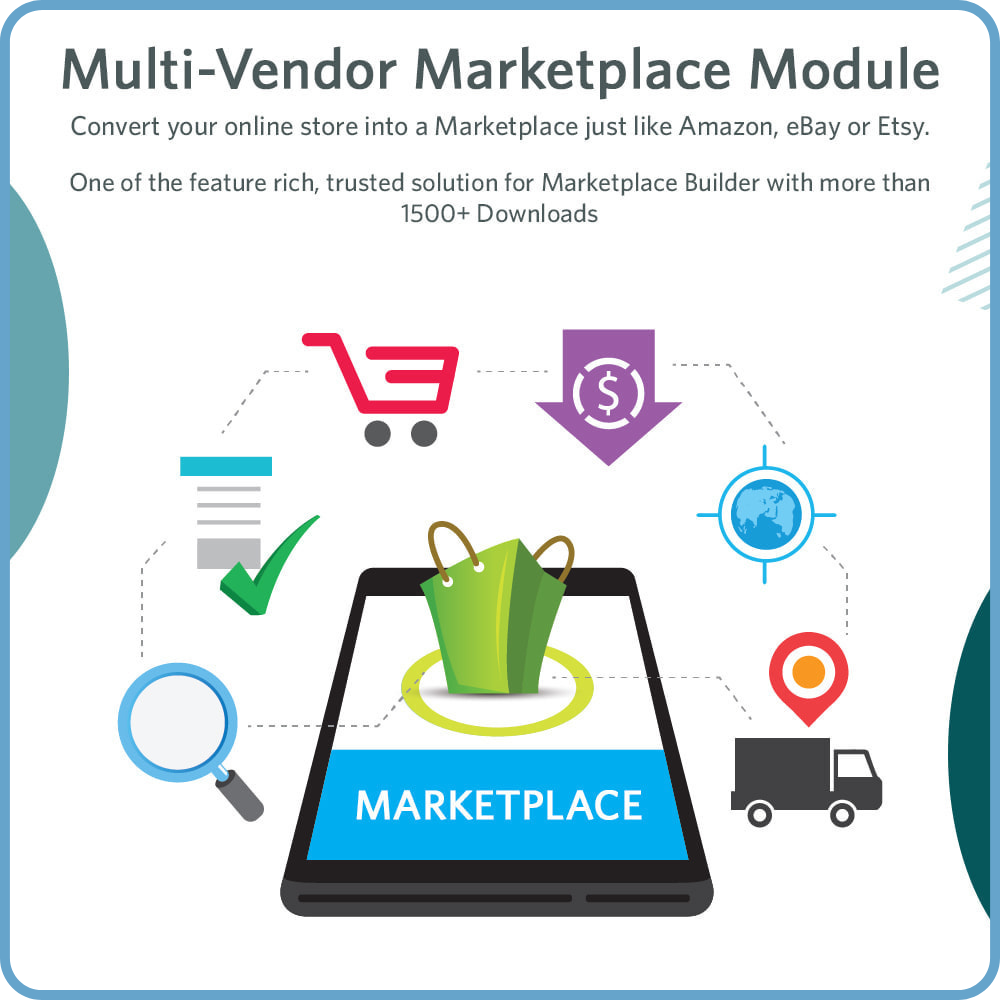 Prestashop Multi-Vendor Marketplace Extension helps merchants to create a commercial center on Prestashop sites. In the wake of installing this module, the store will accept the seller registration that will allow the sellers to sell their products on the marketplace.
Prestashop Multi-Vendor Marketplace Extension provides different features to store admin and customers:
Features Of Prestashop Multi-Seller Marketplace Extension:
1. Store admin can undoubtedly monitor and manage the list of merchants and manage merchants accounts. Prestashop marketplace Addon offers complete control to store admin due to which he/she can view a list of sellers/manage them.
2. This extension provides ownership to PrestaShop admin for approving or disapproving the seller's order for adding items. For approval, registrations are sent to the store admin. With the help of this extension, the store admin can approve/disapprove the order.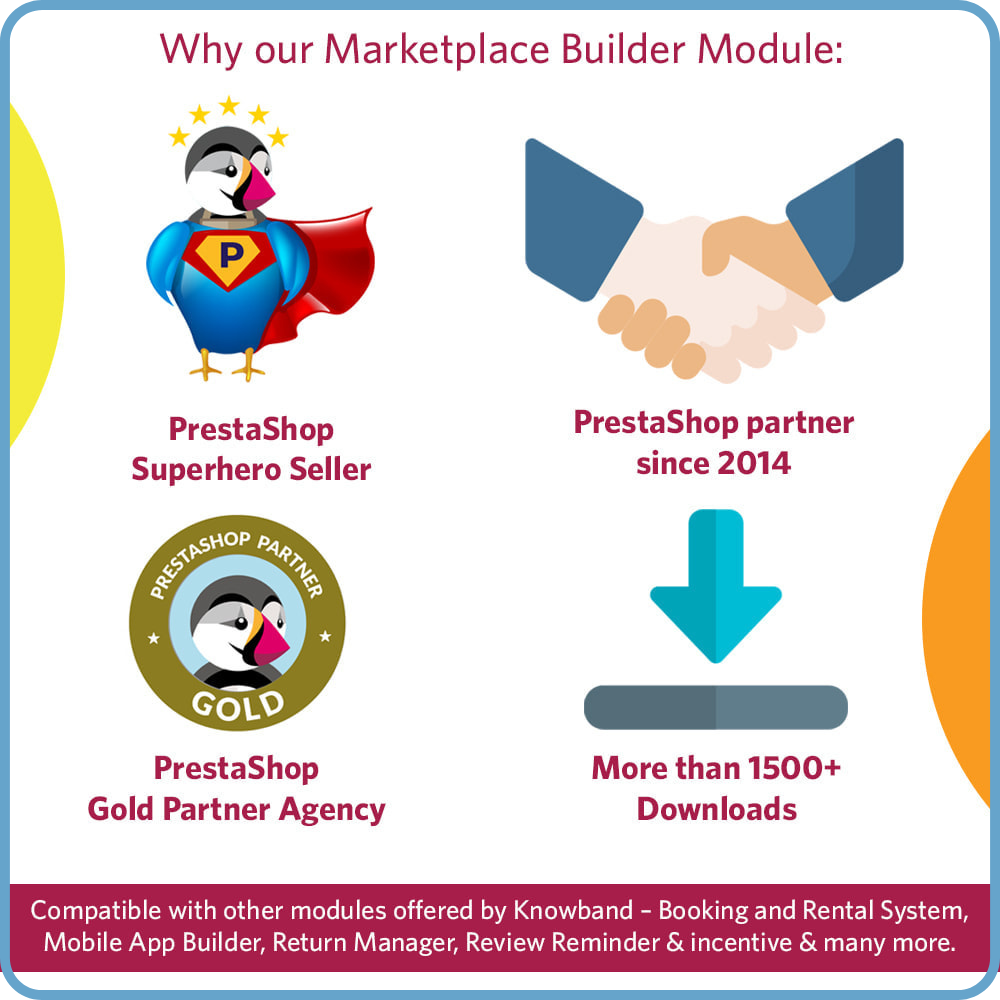 3. The store owners are allowed to manage revenue for sellers once the extension gets installed. The provision for a store admin helps in managing the individual commission rates for each seller. With PrestaShop Multi-Vendor Marketplace Extension store merchants can set a percentage of revenue globally for all sellers.
4. Improved on Prestashop interface for store owners to oversee merchants, vendor items, dealer orders, and revenue.
5. Prestashop Multi-Seller Marketplace Plugin allows the store admin to enable/disable, include a vendor any time he wished to.
Features Of Prestashop Marketplace Module Offered to Store merchant :
Register as a Seller
With the help of Prestashop Multi-Seller Marketplace Addon sellers can register themselves as a normal buyer from the frontend as this extension comes with an option of 'Register as Seller' on the registration form. Prestashop Multi-Vendor Marketplace is a simple to use and highly intuitive seller profile page which offers access to their profile from the front side of your eCommerce store.
Prestashop Marketplace helps Vendors Manage Various sections
With the help of this extension, vendors can manage their account, seller profile, products, and order from the simple yet rich seller panel.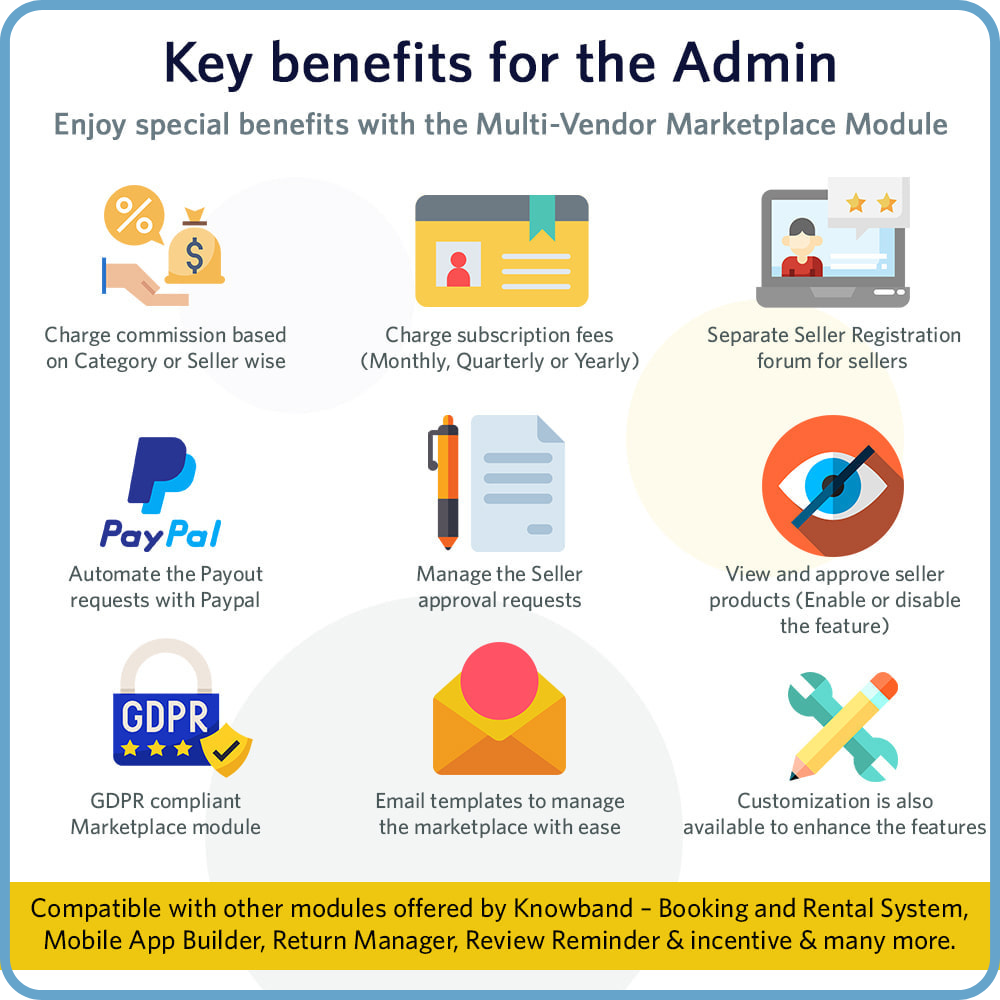 Include Quantity And Price
Vendors can add their products including quantity as well as price. All the product data will be managed by the seller only. Furthermore, sellers have to manage all the activity through the front end of the store. The login page remains same for buyers to sellers.
Offers Quick Access
Prestashop Multi-Vendor Marketplace allows vendors to get quick access so that sales information can be tracked easily. Furthermore, it includes average revenue per order statistics as well as products sold in the form of easy-to-understand graphs. The sellers also gets detailed information about their orders and earnings through the report.
Offers Separate seller account
Prestashop Multi-Seller Marketplace Offers separate seller account pages just like a micro-site. Shop banners, shop logo, and custom HTML content with Prestashop marketplace Addon, sellers can add these features. Furthermore, these features are displayed on the seller page to the customers on the front end.
Prestashop Multi-Seller Marketplace Addon Offers Option Of adding special price
This module offers an option of adding a special price for any product with 'Special Price From' and 'Special Price To' dates. Moreover, this addon offers Interactive Seller, Transactions, Transactions Report in the seller panel. For enabling the social links on the seller's page this extension offers a feature for sellers i.e. entering social URLs. This also offers category and sub-category orders from the seller panel.
Conclusion
This module offers dealers complete access to products, orders, invoices, shipments, etc. Further, this extension provides a separate dashboard panel to each seller on the marketplace front end. The dashboard panel includes all details regarding his seller account.
Moreover, the free version of the extensions has restricted highlights. Therefore, to experience better features merchants need to invest in the paid version of multi-seller marketplace modules. Hence, to know more, click on the link below.