Congratulations on choosing Prestashop as your website's platform!! Being one of the easiest and most popular choices among platforms, popular Prestashop modules are the best. The reason it being a freemium business model. Therefore, it means one main thing – it's free to download and use. PrestaShop programming permits dealers to build up a totally customizable, up-to-date store in almost no time. There are no permit charges or revenue percentages.
Many sellers provide popular Prestashop modules but few are the best sellers. Knowband has been ranked as the Superhero seller of Prestashop addons on Prestashop Addons Store. It is the brand that has been providing clients with top-notch after-purchase customer service as well. Knowband is a Premium Partner agency with the Gold Agency status. With hundreds of modules available including PWA addon, Spin and Win, Store Locator, and others, Knowband provides the following must-have modules for your Prestashop store.
This blog talks about 6 Prestashop addons that are popular. In addition, it lays down the reasons you need to have these Prestashop modules in your store.
Popular Prestashop Modules by Knowband
Prestashop One Page Checkout Extension
You might have heard about the popularity of one page checkout for eCommerce stores. Well, the Prestashop One Page Supercheckout is the stunning number that allows the admin to design the checkout page as per need.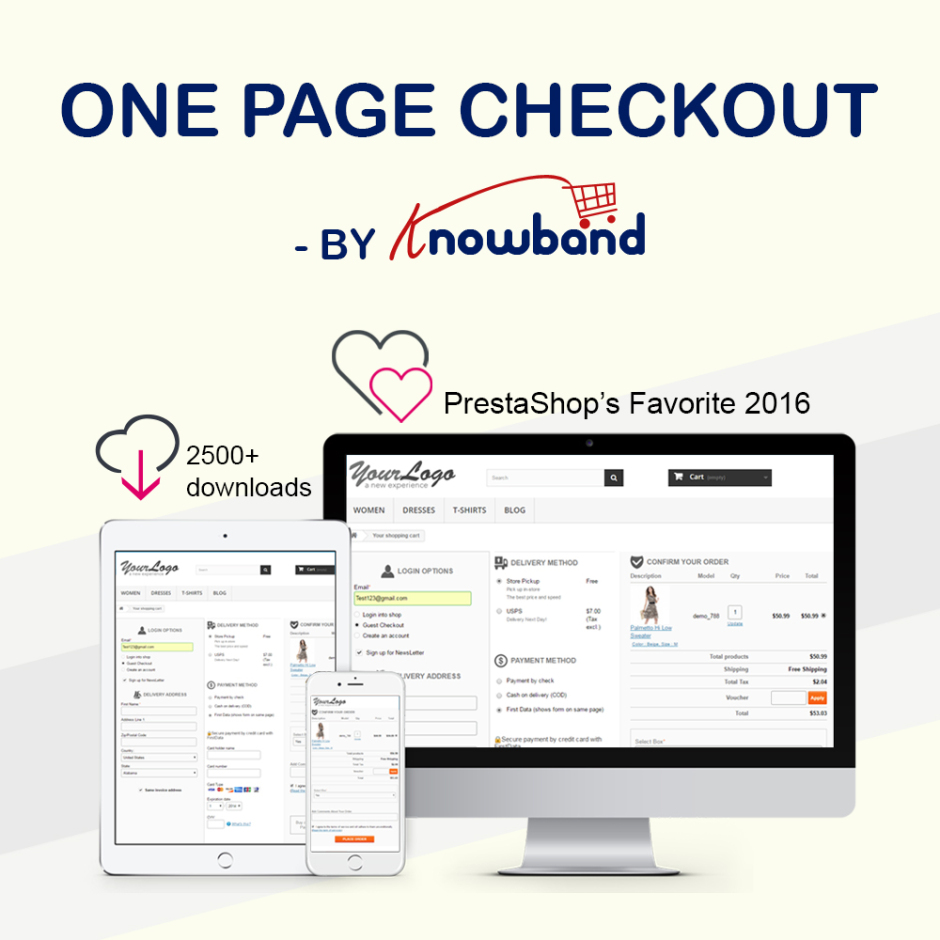 Why do you need Prestashop One Page Checkout Extension?
For smooth, seamless, and quick checkout
For customer satisfaction
To take advantage of impulse buying due to fewer checkout fields
For increased conversions and sales
Prestashop Abandoned cart Addon
Customers abandoning the cart is not a new trend in the eCommerce industry. However, what matters is are you able to bring them back to complete what they left behind? The Prestashop Abandoned Cart Addon is the best way to remind your customers to complete the purchase. With the help of the module, the admin can ask them to come back and shop from where they left without having to search the store again.

Why do you need the Prestashop abandoned cart reminder addon?
To reduce the bounce rate of the store
For increasing sales and revenue
To recover lost sales
Prestashop Mobile App Builder
In today's time, every eCommerce business has an eCommerce mobile app. If you are still working with a website – you are missing out on a lot of things. The Prestashop Mobile App Builder is the easiest way to design a native shopping app for your store. In addition, the Prestashop Mobile App Maker comes with so many features to broaden your spectrum of success.

Why do you need the Prestashop eCommerce mobile app?
To broaden your reach
For making your business available to the customers 24*7
To increase sales
For providing support to your customer's queries anytime
To send push notifications anytime
Prestashop Multi-seller Marketplace Addon
Every marketer wants to grow his/her business with time. The options are to either start selling on a marketplace like eBay or convert your store into a marketplace. Hence, with the Prestashop Multi-Vendor Marketplace module, you can transform your store into a marketplace. Further, you can invite sellers to sell on your platform and earn from commissions.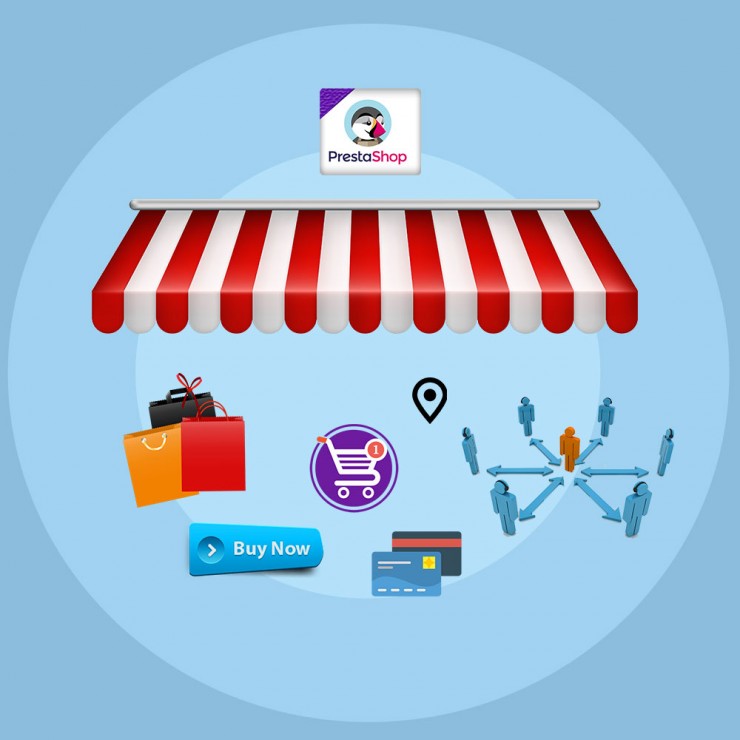 Why do you need the Prestashop Marketplace addon?
To increase your customer base
For providing a variety of options from different sellers to the customers
To gain customer loyalty and customer satisfaction
To generate more revenues
Prestashop Etsy Marketplace Integration Addon
In case you do not want to convert your store into a marketplace, you can always sell your products on one. Etsy marketplace is quite the popular one among others. If you have products that for decoration purposes, gifting items, jewelry, crafts, and such, Etsy is the place for you. Well, you don't have to do much because the Etsy Prestashop Integration extension takes care of everything.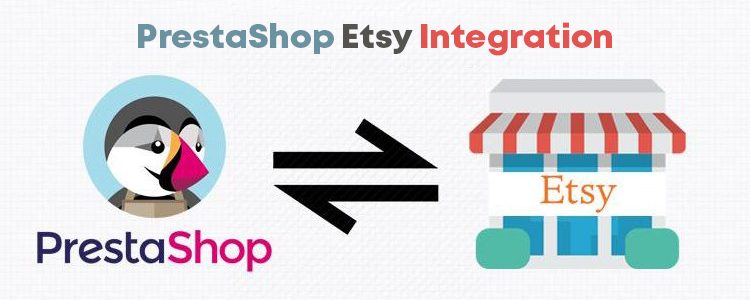 You can easily create your profile on the marketplace with Etsy Prestashop Synchronization Addon. In addition, you can bulk upload the products from the store itself, view sales reports, customize pricing, and more.
Why do you need Prestashop Etsy Connector?
Helps broaden your reach and increase the customer base
In order to gain customer loyalty and customer satisfaction
For generating more revenues
Prestashop Back in Stock Notification Addon
There are times when you lose customers because the products they're looking for are out of stock. Well, that's a sad state because they might not come back to check if the product is re-stocked in or not again. Hence, investing in the Prestashop stock alert module is beneficial for your business. The Prestashop Back in Stock Notification addon allows the admin to send notifications to the customers when the subscribed products are back in stock. It also notifies them when the stock runs low. Thus, they don't miss out on the products.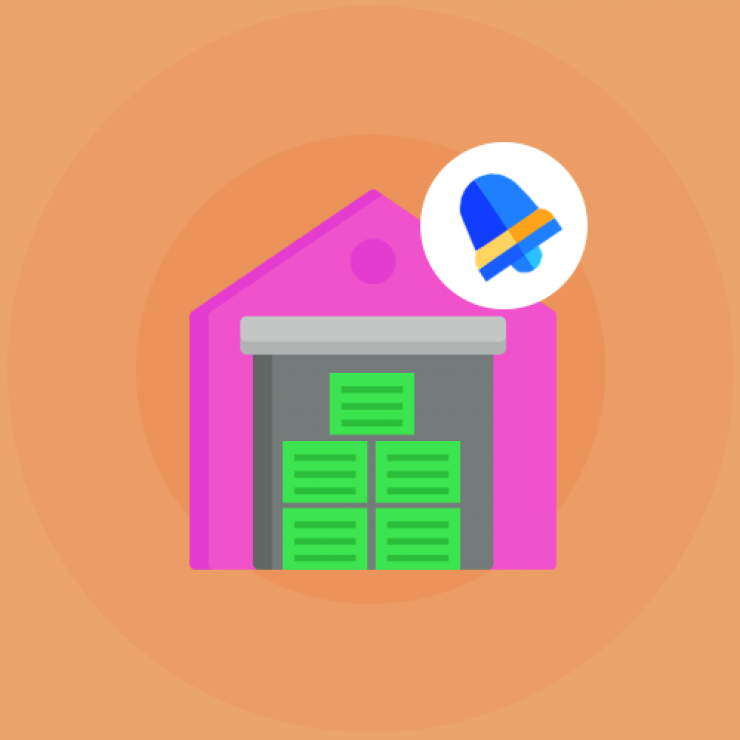 Why do you need Prestashop product stock notification addon?
To gain customer loyalty
To keep customers engaged even when the products they like are not in stock
In the End
Which of these Prestashop addons by Knowband would you like to install in your store? Every one of these modules are special and beneficial in their own ways for your eCommerce business. Investing in them will not go in vain.
If you still have any kind of confusion or queries, you can contact the support team by Knowband to clarify them.