Gift cards are one of the most convenient as well as a useful substitute for cash. Gift cards are the perfect choice for those who want to give a gift to someone else. Customers who are going for gift cards for the first time must choose digital gift cards over physical gift cards as they are easy to use and offer great benefits.
Furthermore, digital gift cards are designed in a way that they can be used online as well as over the phone. Digital gift cards make the purchase easier and more secure.
Amazon, Walmart, and Target are the companies that permit clients to buy physical cards as well as to load online or digital accounts. Furthermore, restaurant chains like Starbucks, Chipotle, and Chili's, offer customers digital as well as physical gift cards. These gift cards both digital and physical help customers to purchase their drinks and meals easily using an app or in-establishment card reader to speed up the checkout process. If store owners are looking for a gift card manager for their website, the Prestashop send gift card addon is the right alternative.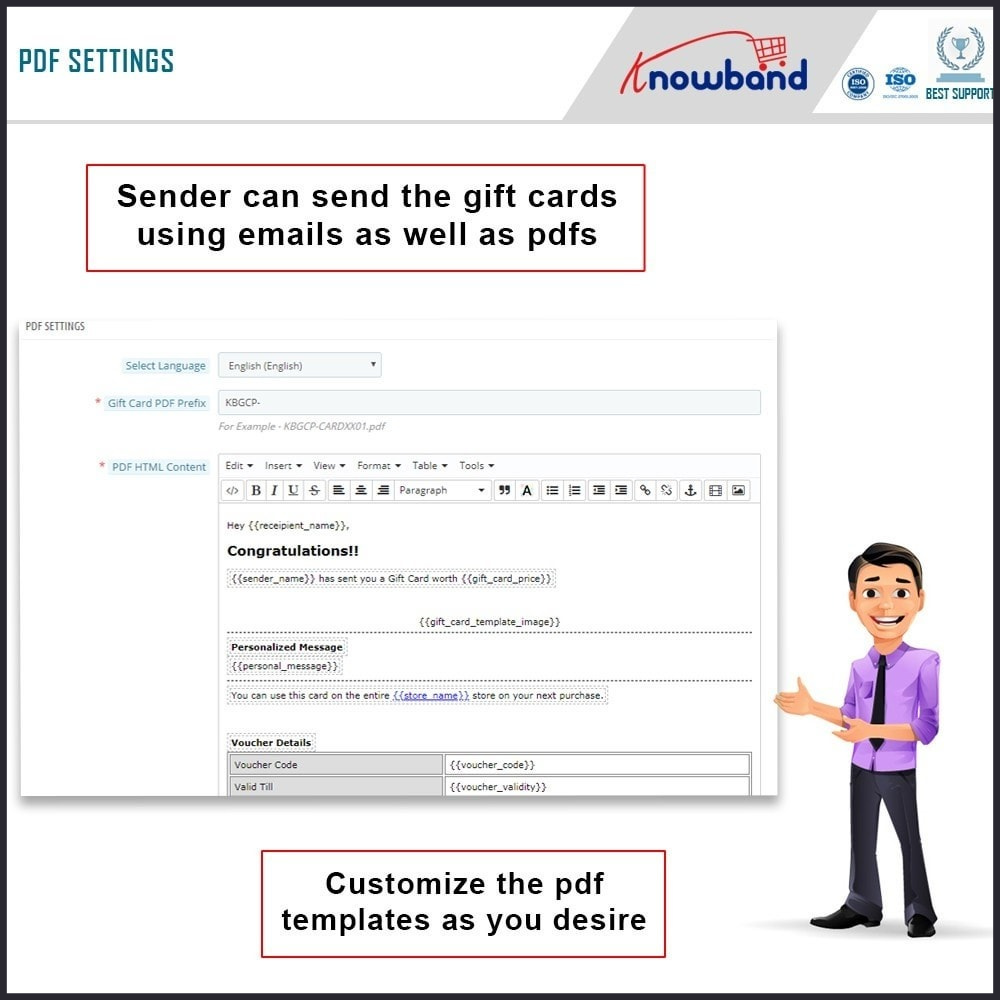 Prestashop send gift card addon
Using this Prestashop Gift Card module offers an option to the store admin to manage the gift card button. Moreover, customers can add a personalized image as well as a custom message and send it to loved ones. You can even send by email or print the gift card. Moreover, you can keep a track of gift card purchases and gift card code usage.
Reasons To Use Prestashop send gift card addon
Reason 1: Prestashop send gift card addon offers the appealing UI
This addon offers a new layout as well as an appealing design to end-users. Further, its latest version has functionality i.e. to add new products from the backend. Moreover, customers can add personalized images from the front end. Prestashop gift card Addon even enhances the customer experience.
Reason 2: Prestashop send gift card addon even captures new orders
Prestashop send gift card addon is a great way of capturing new clients and more orders. This gift card captures new orders especially in the holiday season as they are sold more. Prestashop send gift card addon boosts entire revenue of the holiday season.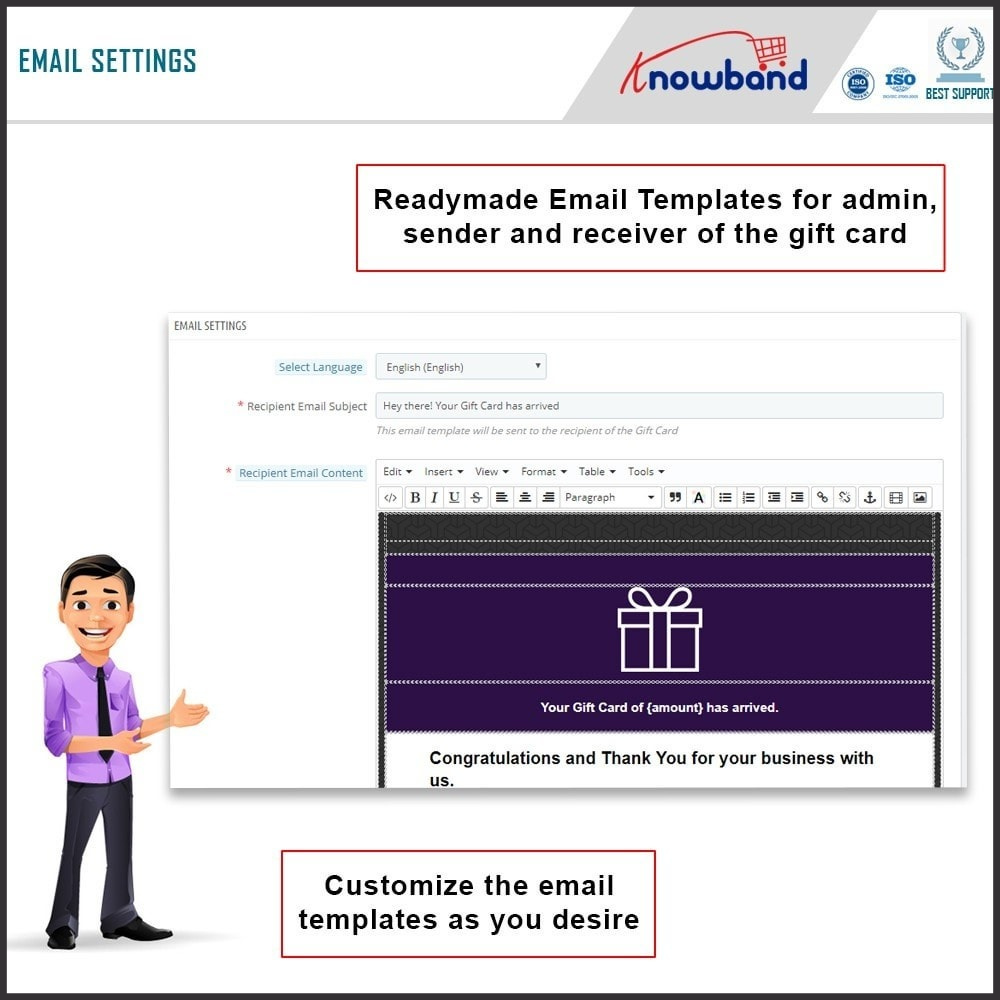 Reason 3: Increase Sales
When customers purchase gift cards to your store, it is not meant to they buy once and stop them. They come back to your store buy again the gift cards. The research says 70% of customers spend more than the value of the card. So the PrestaShop gift card increases the sales to your store.
Reason 4: Attract new customers
Prestashop gift voucher module attracts new clients. At a point when a client gives a gift card to someone else as a result that new buyers are willing to visit the new store to know more about your store. This likely returns to make additional purchases. This way it attracts new customers.
Reason 5: Prestashop gift voucher module Enhance brand awareness
Store owners looking for new ways of promoting their products or spreading brand awareness, Prestashop gift voucher module is a great source of advertisement and promotion. This module increases brand awareness among new people.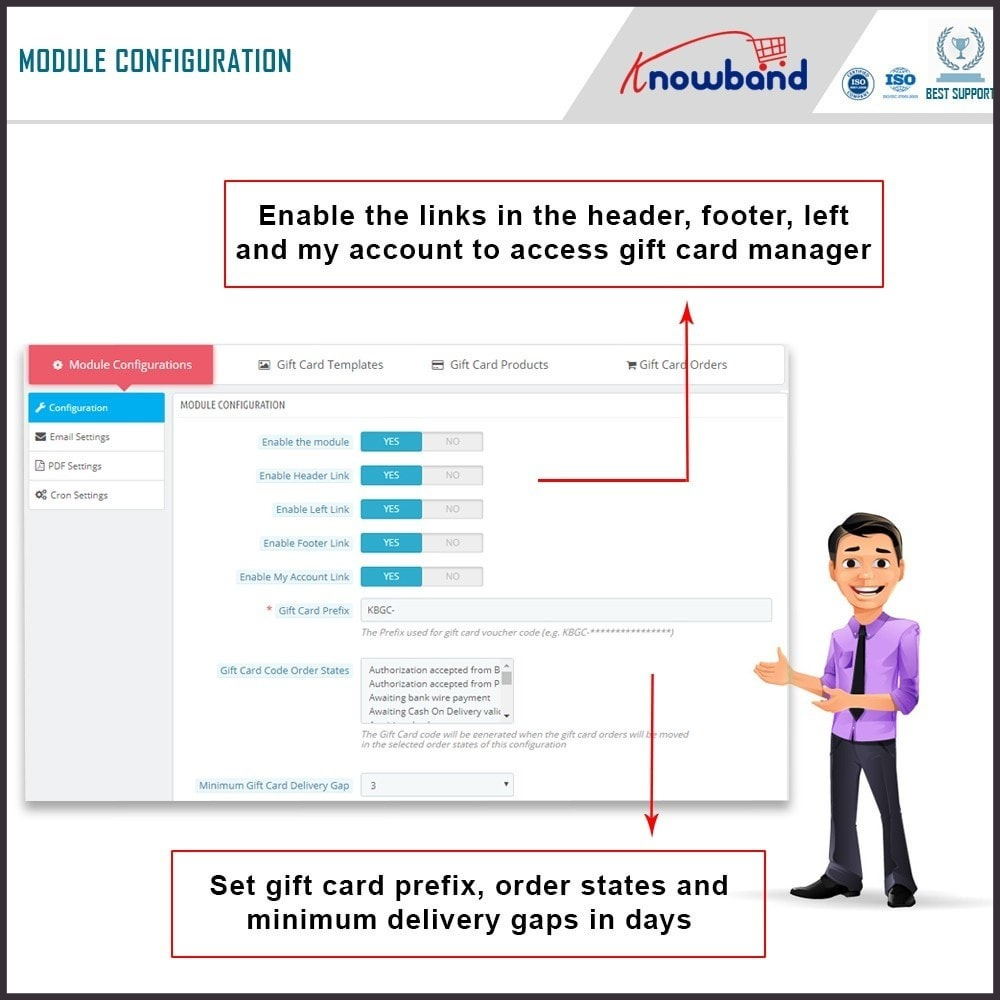 Customer benefits Offered by Prestashop send gift card addon
Prestashop Gift Voucher Module is beneficial for store customers as well. This permit clients to undoubtedly purchase the gift voucher for their friends and family member. Moreover, this Knowband addon embraces the customer's satisfaction permits them to offer a prepaid card to their loved ones. Also, it helps them come to a quick purchase decision. Therefore, this addon is the perfect gift.
Conclusion
Prestashop gift card manager is the right alternative for store merchants. From customers to store owners, this addon is beneficial for everyone. This addon brings more sales during the holiday season as 81% of online buyers prefer to buy a gift card for each occasion.