In today's digital landscape, having a strong mobile presence is crucial for businesses, particularly in the e-commerce industry. With the rising popularity of smartphones and the increasing preference for mobile shopping. Businesses are exploring innovative ways to engage customers on the go.
One such solution that has gained significant attention is the WooCommerce Mobile App Builder. This article delves into the topic of simplified app development using the Mobile App for WooCommerce. And, further, explores how it empowers businesses to create their own branded mobile apps without the need for extensive coding or technical skills.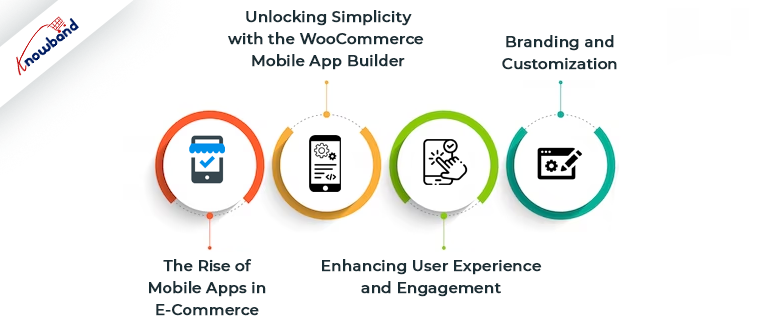 I. The Rise of Mobile Apps in E-Commerce:
With the exponential growth of mobile device usage, mobile apps have become integral to the e-commerce landscape. According to recent studies, mobile apps generate higher conversion rates and engagement levels compared to mobile-responsive websites.
Moreover, Android and iOS apps provide a more personalized and streamlined shopping experience. Which further helps in fostering customer loyalty and increasing sales.
Recognizing the following trend, businesses are seeking ways to leverage the power of mobile apps to enhance their online presence.
II. Unlocking Simplicity with the WooCommerce Mobile App Builder:
a. Pre-built Templates and Drag-and-Drop Interface:
The WooCommerce Mobile App Builder is also referred to as the WooCommerce Mobile App Maker or WooCommerce Mobile App Creator. Offers a range of pre-built templates, allowing businesses to kickstart their app development process with ease.
These templates are designed specifically for e-commerce, providing ready-made layouts that can be customized to reflect the brand's identity. The intuitive drag-and-drop interface also enables users to effortlessly add features, customize designs, and rearrange elements, eliminating the need for complex coding or programming knowledge.
b. Seamless Integration with WooCommerce: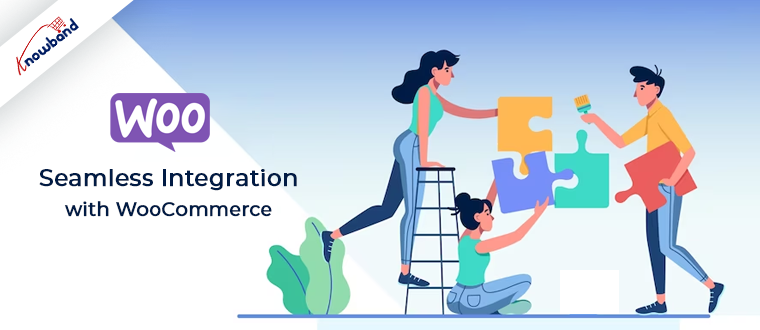 The WooCommerce Mobile App Builder seamlessly integrates with the WooCommerce platform. Which ensures a smooth synchronization of products, inventory, pricing, and order management.
Furthermore, the Mobile App Builder for WooCommerce simplifies the app development process by eliminating the need for manual data entry or multiple backend systems. Businesses can efficiently manage their online store and app from a single centralized dashboard, saving time and resources.
Whether it's the WooCommerce Android App Builder or the WooCommerce iOS App Maker, businesses can create mobile apps for both major mobile platforms.
III. Enhancing User Experience and Engagement:
a. Personalization and Push Notifications:
The WooCommerce Mobile App Builder empowers businesses to create personalized experiences for their customers within their WooCommerce eCommerce Mobile App. By leveraging customer data and purchase history, businesses can offer tailored recommendations. Personalized offers, and targeted promotions within the app.
Moreover, the push notification feature serves as a powerful tool to engage users by sending real-time updates, offers, or cart abandonment reminders. These personalized and timely notifications increase user engagement and improve conversion rates.
b. Streamlined Navigation and Optimized Checkout Process:
Mobile apps built with the WooCommerce Mobile App Builder provide users with a streamlined and intuitive navigation experience. The app's user interface is designed to ensure easy product discovery, seamless browsing, and efficient search functionalities.
Furthermore, the checkout process is optimized, allowing users to complete their purchases swiftly and hassle-free. The simplicity and convenience of the Mobile App for WooCommerce contribute to a positive user experience, leading to increased customer satisfaction and loyalty.
IV. Branding and Customization:
Branding plays a pivotal role in establishing a unique identity for businesses. Following the same, Mobile App for WooCommerce allows businesses to create white-labeled mobile apps. Furthermore, using the same, eCommerce merchants can reflect their visual aesthetics, brand colors, and logos.
This level of customization ensures a consistent brand experience across all customer touchpoints. By aligning the app's design with the brand identity, businesses can enhance brand recall. Differentiate themselves in the market, and foster trust among their customers.
Conclusion:
At Knowband, along with WooCommerce we also provide eCommerce development solutions and mobile app builders for other eCommerce platforms. You can check out a wide range of plugins for Prestashop, Opencart, Magento, and Magento 2.
Furthermore, in case you are having queries or suggestions regarding any of our plugins, you can feel free to drop us a mail at support@knowband.com.