Does it make sense for a small local firm that is accustomed to selling to customers in the neighborhood to start doing business online? Briefly, yeah. Even if your company has always focused on a certain demographic in a certain place, selling online could help you reach a whole new group of customers with your unique products.
Benefits of Online Sales for Hyperlocal Enterprises
Why do people adore a hyperlocal company? The interaction that hyperlocal firms have with their clients is what distinguishes them from competing businesses. Due to the proximity, the same local customers frequently go to the same stores. They establish a level of confidence with the owners and other business associates that is lacking when dealing with larger national chains.
Local ecosystems are another factor that makes hyperlocal enterprises distinctive. A hyperlocal business's complete supply chain is typically located near the customer.
For instance, when you go to your neighborhood grocery shop, stop in and talk to the proprietor. You might find out that the wine is from a renowned local family winery and that the cheese comes from a nearby farm.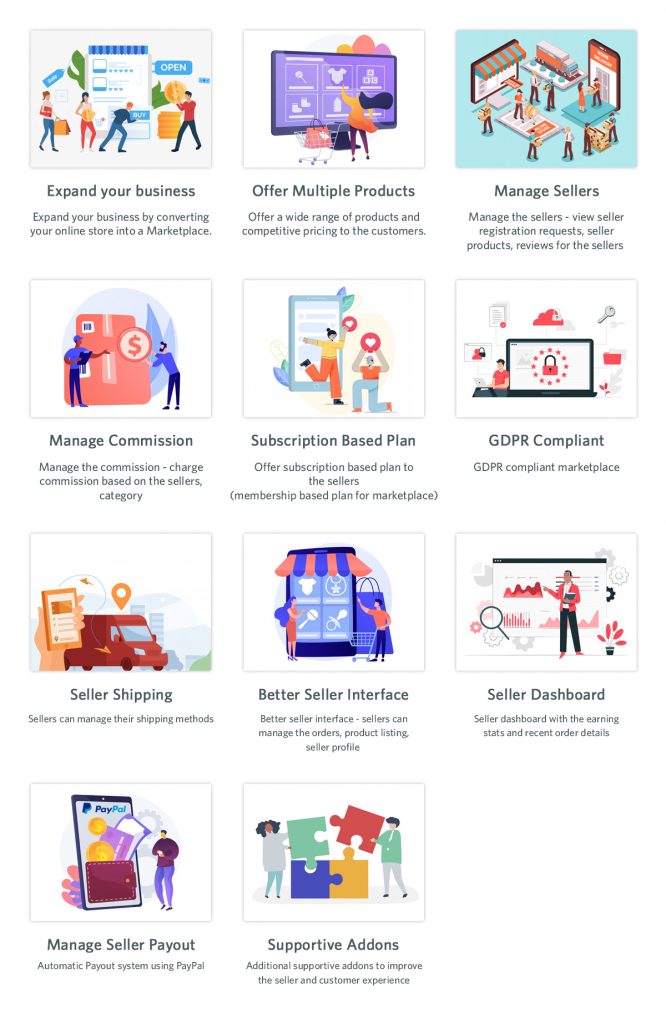 Additionally, compared to their larger retailers, these companies can provide goods and services far more quickly. There may be a one- to two-day delivery delay if you purchase food from a major national retailer. However, you can get your groceries the same day at a local neighbourhood store. Due to their fast delivery capabilities, hyperlocal enterprises can avoid the hassles of long-distance shipping and warehousing products in numerous warehouses.
Benefits of Online Sales for Small Regional businesses
The ability to sell your goods to whoever, wherever, and whenever you choose is the most obvious advantage of doing business online. Your company is no longer constrained by geography and time, however how absurd it may sound. You can accept late-night purchases from people who live across the nation.
This larger market may increase sales and help you stay one step ahead of the opposition. A closer relationship with your consumers will help you increase sales, which is crucial given that a larger portion of your revenue comes from repeat customers as opposed to new ones.
As a local business owner, you can take delight in the straightforward benefits of low shipping costs and the in-person encounters you've had with clients.
Create your Own Online Shop

It is a great option for hyperlocal businesses to use eCommerce platforms like PrestaShop that allow you to create your own shop because you can target local or regional customers alone with your marketing efforts.
A variety of eCommerce systems are available for you to choose from, and they can assist you in setting up your payment processing, shipping, and logistics for your own business. The majority of your work will consist of tailoring your online store to go along with your current branding.
eBay
eBay is well-known and used all around the world as one of the original eCommerce platforms. If you've ever browsed eBay, you know that there are buyers for all types of goods, so whatever you sell, they're likely to be on the site.
You are in charge of handling the delivery and shipment of sold items if you decide to use eBay. The business also collaborated with PayPal, which secures payment exchanges for both the customer and the seller.
The essentials of Online Selling

Online sales are a significant source of revenue for every company, no matter how specialized or regional it is. You have access to resources and chances through e-commerce to attract new clients. Think of it as being quite similar to the many marketing efforts you use to target consumers: you might go low-tech to showcase a little bit of your personality through placed signs across the area, and you might also take advantage of Instagram's shopping features.
The best method to beat the competition and discover new revenue streams is to integrate the old and the new. In much the same way, opening an online store will increase sales for your Hyperlocal Businesses.
In the End
Today, we really observe that customer happiness results from a mix of in-person contacts and online encounters. An internet user may discover your company and decide they want to stop by your location. Customer happiness rises once they've visited your physical location and appreciated their connection with you, and you've gained another devoted client.
Knowband, the top eCommerce plugin development company, has come up with an amazing solution to connect customers with local sellers and stores. Prestashop store owners can turn their store into a fully functional marketplace and enable other vendors to sell goods thereby using Hyperlocal E-commerce Marketplace. The Hyperlocal Marketplace improves the buying experience for the consumer. To know further about the upgrading steps and other features of the Hyperlocal marketplace module, feel free to reach us at support@Knowband.com