Progressive Web Apps or PWAs are a great solution for eCommerce stores. Progressive Web Apps are not only faster, however, consume less space and offer a wider array of benefits that are beneficial to both store owners & app users. Moreover, investing in a PrestaShop PWA (web app) is highly beneficial for online businesses. Therefore, the PrestaShop PWA Builder module is what we recommend.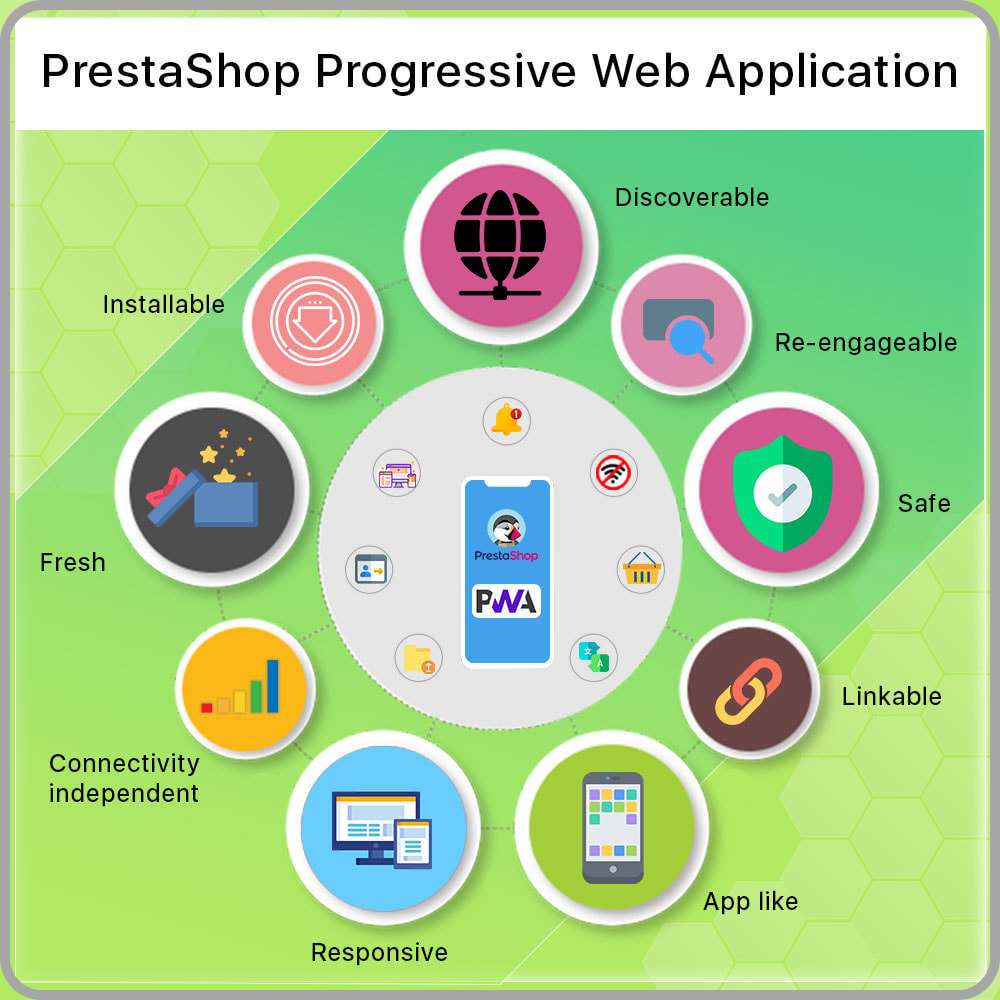 PrestaShop Progressive Web App
The PrestaShop Progressive Web App is highly useful as it can replicate the exact native-like experience in browser applications. Furthermore, the significant advantage of PrestaShop PWA Mobile App, store owners don't have to handle the app store or play store publishing. PWA Mobile Apps can be installed just by opening the website URL on a mobile browser. Furthermore, the clients get the option of adding the PWA application to the home screen as they open the store URL on mobile chrome.
PrestaShop Progressive Web App Benefits
1.Beneficial For Ecommerce Business.
This addon is so beneficial that companies including Twitter, Walmart, Alibaba, etc. have moved to Progressive Web App to enhance conversions and revenue. Also, from small to big PrestaShop eCommerce stores can pick PWA Mobile Apps and grow the sales from mobile audiences rapidly.
2. PrestaShop PWA Mobile App Creator Helps Targeting Wider Mobile Audience
The PrestaShop PWA works impeccably with both Android and iOS (All versions), making it the highest choice for eCommerce stores. This add-on covers worldwide as well as regional mobile audiences. The applications will be added to the application cabinet along with other applications. The performance of PrestaShop PWA Mobile App is fully native-like and the clients can open the application whenever they need to shop for items.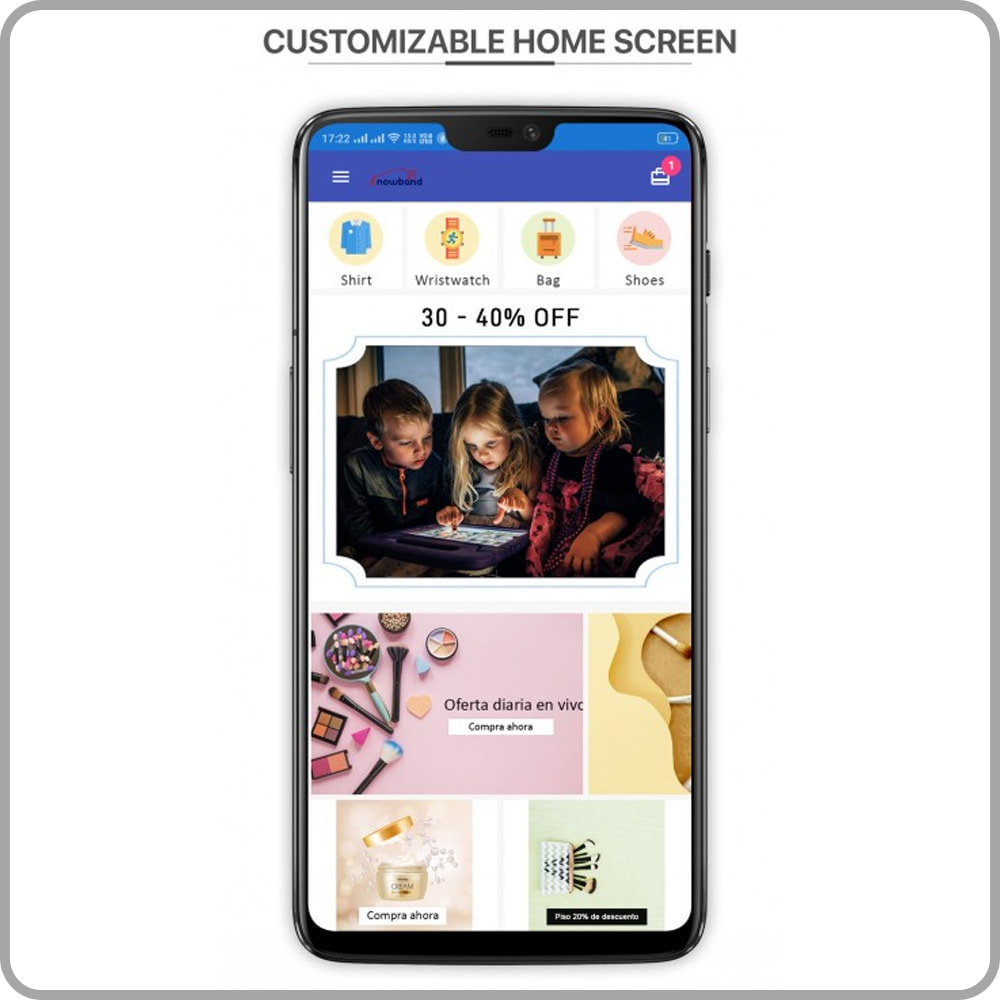 3. PrestaShop eCommerce PWA App Demand Less Development Efforts & Cost
The eCommerce merchant needs to input huge costs and time with native apps to get Android and iOS apps developed and published. And publishing process on Google Play and the Apple App store is not that simple and can irritate non-techie business owners. PrestaShop PWA Mobile App Maker comes as a guardian angel in this scenario. Store admin can directly derive the PWA mobile app by opening the store URL on a mobile browser. PrestaShop PWA Mobile App Maker will work on mobile version and even on the desktop version.
4. eCommerce Progressive Web App Works Faster On Offline Mode
The biggest feature of the Progressive Web Apps is that it is lightweight and don't even stop on mobile devices. The innovation to make PrestaShop PWA Mobile Apps is progressed and keeps the loading and performance faster, compared with native apps. Progressive Web Apps loads faster, providing a smooth shopping experience that keeps mobile users at par. PrestaShop PWA Mobile Apps are capable of working at a great pace under offline mode.
5. Provide Better Conversions & Sales
When it comes to improving mobile conversions for eCommerce businesses, the PWA for PrestaShop is the ideal approach. Install Progressive Web App for PrestaShop directly from the mobile website. The app is the main revenue source for the eCommerce business as it offers layered navigation and simplified checkout. For example, the Alibaba PWA app has increased conversions by 76%.
Conclusion
Therefore, we recommend the eCommerce PWA Mobile App for a better tomorrow. From an amazing shopping experience to generating revenue and sales, the eCommerce PWA Mobile App provides enhanced features. For instance, fast performance, offline working, push notifications, SEO etc. eCommerce PWA Mobile App from Knowband is extremely recommended as their plugins are known for boosting up the functionality of the store.