Why aren't you considering a multi-vendor marketplace extension if you've been selling online for a while and want to expand your company's success? Because you don't need to make a big investment, turning your store into a multi-vendor marketplace is advantageous for both your business and your financial situation. Furthermore, no matter on what platform your website is built, choosing to create your marketplace using Knowband's multi vendor marketplace module is a beneficial option.
In this blog, we will take a look at the benefits of choosing Multi vendor Marketplace Extension. Moreover, what options do you have for Knowband? Shall we go forth and check them out?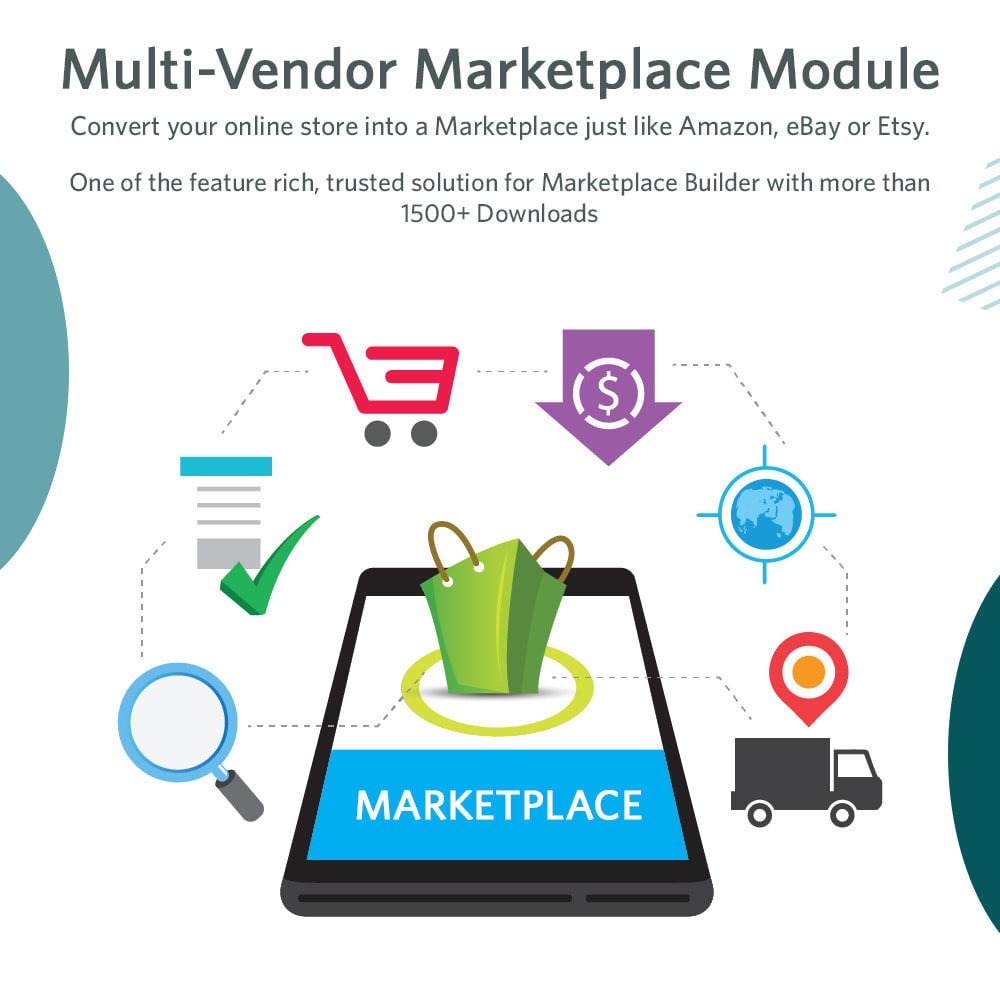 Why launch your own multi-vendor eCommerce business?
Innovation is the secret to success in every industry. The multi-seller concept has several advantages over a standard internet store as well.
You may market a range of goods
You have the option to add any number of vendors to your business with a Multi seller Marketplace module. These sellers are allowed to have their own stock. As a consequence, your business will resemble the real-world marketplace, where several merchants may provide clients with a wide range of goods.
Streamlined and efficient procedures
When operating an online business, it's all about streamlining procedures to handle and send goods as swiftly as possible. When you convert your online store into a marketplace, individual sellers manage inventory, launch new goods, and offer product catalog updates. As a consequence, activities go off without snags. Moreover, different players share management's responsibility. You may unwind and consider ways to enhance your processes and grow your firm.
Expenditure-friendly
The expense of maintaining the many parties needed to keep the inventory side of the business operating smoothly may be greatly reduced. Furthermore, with the use of an online marketplace. You should solely focus on your sales and customer service representatives. Your multi-vendor e-commerce store's efficiency and service quality are increased as a result of this labor division, which also lowers pricing.
You gain greater authority
There is less obligation and greater control when selling in a multi-vendor environment. Additionally, the shop owner of an online marketplace has full power and ability to select, approve, limit, or reject any seller. The vendor is in charge of order fulfillment after they are featured on your multi-vendor marketplace. This frees up the administrator from many duties while still enabling him to keep an eye on and support suppliers with the fulfillment process.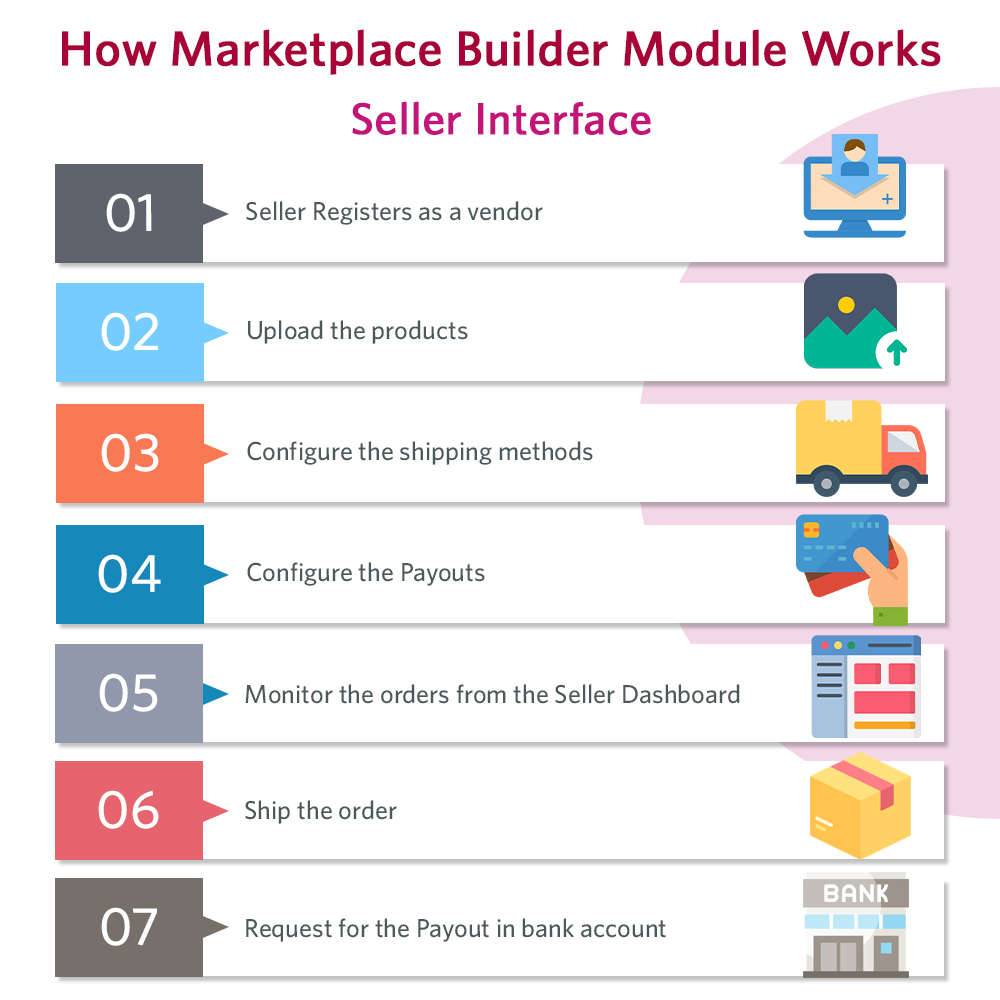 Now that you know the perks of creating your own marketplace, let us go forth and check out the various options available to you at Knowband.
Prestashop Marketplace Addon
Knowband provides the Prestashop Marketplace module for store owners. Furthermore, it is useful for Prestashop store merchants as it aids in the creation of their marketplace. The module enables the sale of items by various merchants.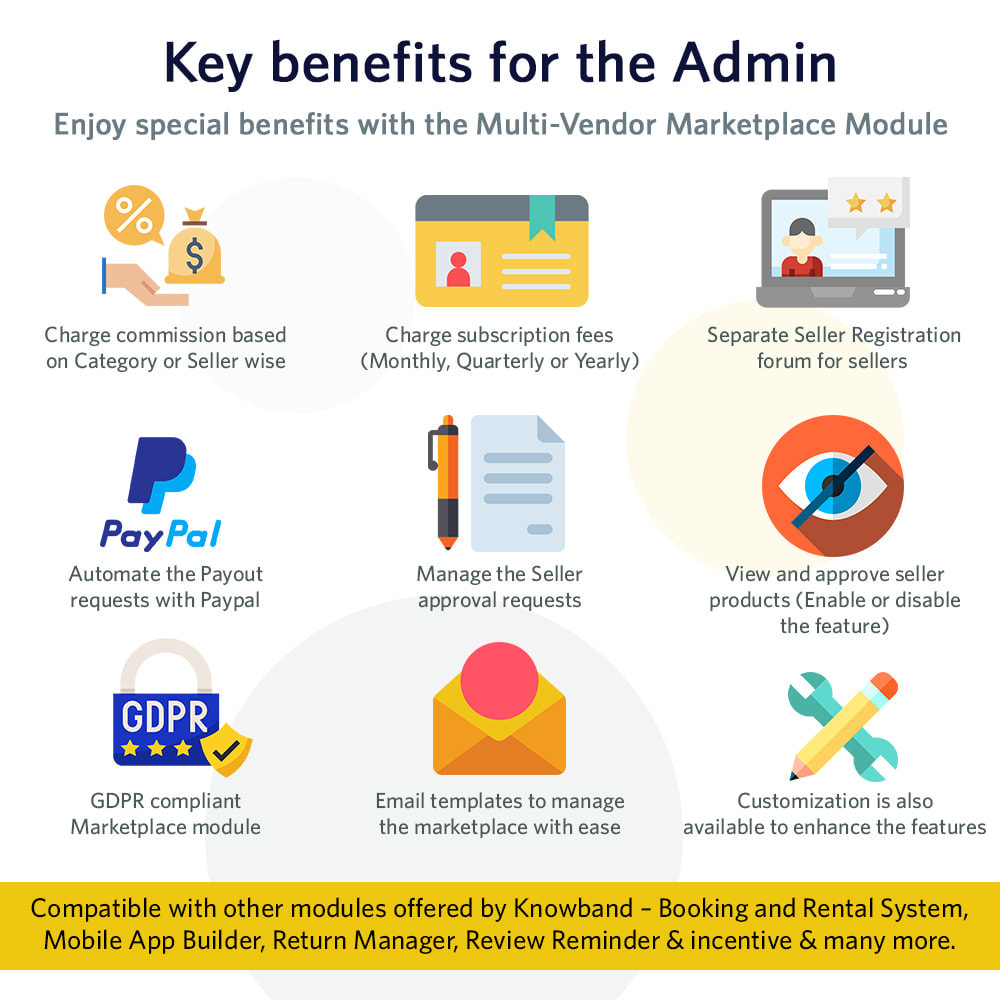 The Prestashop Marketplace module's main attributes
The module makes it possible to manage sellers.
The Prestashop multi vendor marketplace module has a capability for configuring approval.
Permits controlling the vendors' commission.
The addon allows for template customization for alerts.
The Prestashop Mobile App for Multi-Vendor Marketplace is compatible with the Prestashop Multi-seller Marketplace module.
The OpenCart Multi vendor Marketplace Extension
Knowband's OpenCart Marketplace Extension can quickly convert your solitary website into a fully working marketplace. Furthermore, shop owners may create a marketplace that is similar to eBay, Etsy, etc. with the use of an OpenCart multi vendor marketplace module. This facilitates the sale of goods in the marketplace by several merchants.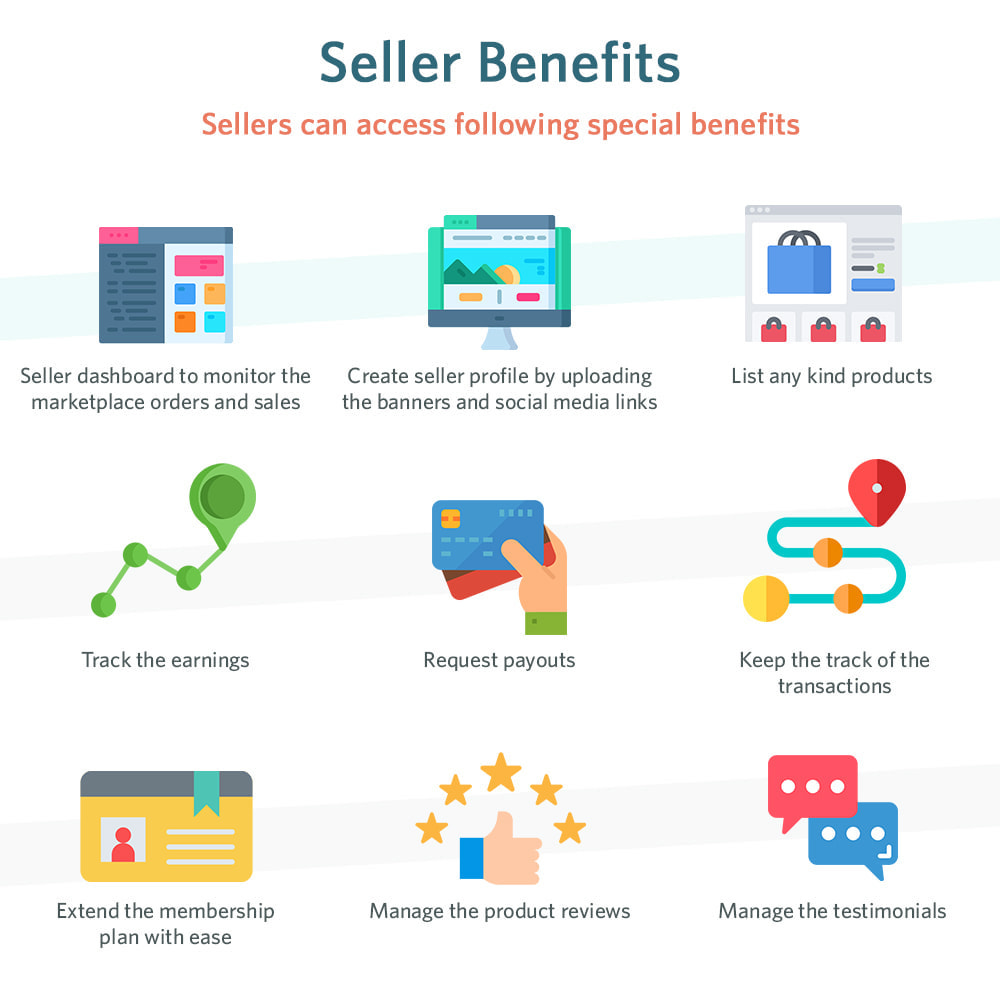 The main attributes of the OpenCart Multi seller Marketplace module
The new admin interface for the Opencart extension makes managing sellers simple.
Simplifies commission management for the shop administrator.
Allows for the modification of email templates for all alerts.
Product and category administration is a simple button click away.
Compatible with the mobile app builder plugin for Opencart.
The Magento 2 Marketplace Extension
The Knowband Magento 2 Marketplace Plugin enables Magento 2 store owners to create their own marketplace. In fact, it is a straightforward extension that allows you to handle all the activities of your marketplace effortlessly. The extension also enables a variety of retailers to market their goods.
Key characteristics of the Magento 2 Multi Vendor Marketplace Extension
The Magento 2 marketplace aids in seller management.
The module offers approval settings.
It aids in handling the sellers' commission.
It contributes to product management.
It provides hassle-free order management.
Features multilingual capability
Compatible with the Magento 2 Mobile App Builder
Conclusion
Knowband is a stunning place for all your eCommerce solutions. So, which of these Multi vendor Marketplace Module will be your choice? If you have any questions about any of these plugins, do let us know at support@knowband.com.