With the quick development of eCommerce in the previous decade, trends are shifting towards fast-paced and better shopping experiences. Surfing to those thousands of websites for one product is something which buyers are not preferring. Instead, they are looking for one platform providing different brands. Buyers are looking for consolidated information as it helps them to make decisions faster and saves their time. Hence, multi-vendor eCommerce websites are recommended.
Multi-Vendor eCommerce websites
As the name recommends, the Multi-vendor website is a store or platform for third-party vendors where they all can sell their products in one place. In other words. big shop comprising of various other small shops run by individual sellers. For example, website such as Amazon is considered Multi-vendor eCommerce websites as both of them offer thousands of brands to shop from.
Prestashop Marketplace Addon
Prestashop Marketplace Addon is an effective method that converts the PrestaShop eCommerce store into a fully functional online marketplace. With the assistance of the Prestashop Marketplace Addon, merchants can enhance the reach of their store. Further, PrestaShop Marketplace Module offers a variety of products and services to clients.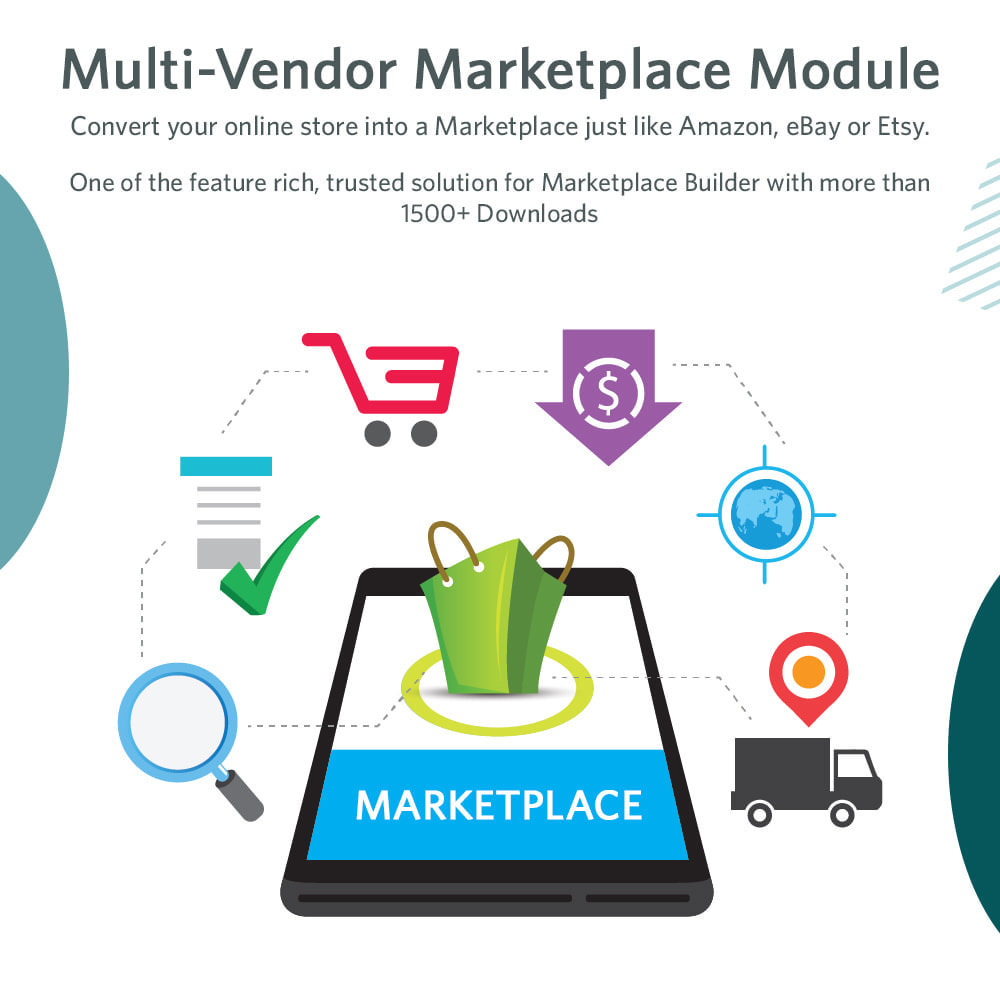 Prestashop Marketplace even converts your website into a complete marketplace. With the help of Prestashop Marketplace, inventories, orders, products, and shipping methods can be easily managed by the store admin at the Marketplace from the backend module. Furthermore, the GDPR (General Data Protection Regulation) compliant is one of the biggest features of Prestashop Marketplace. 
Prestashop Multi-vendor Marketplace Module is extremely beneficial for store merchants. 
 Prestashop Multi-vendor Marketplace Module Admin Benefits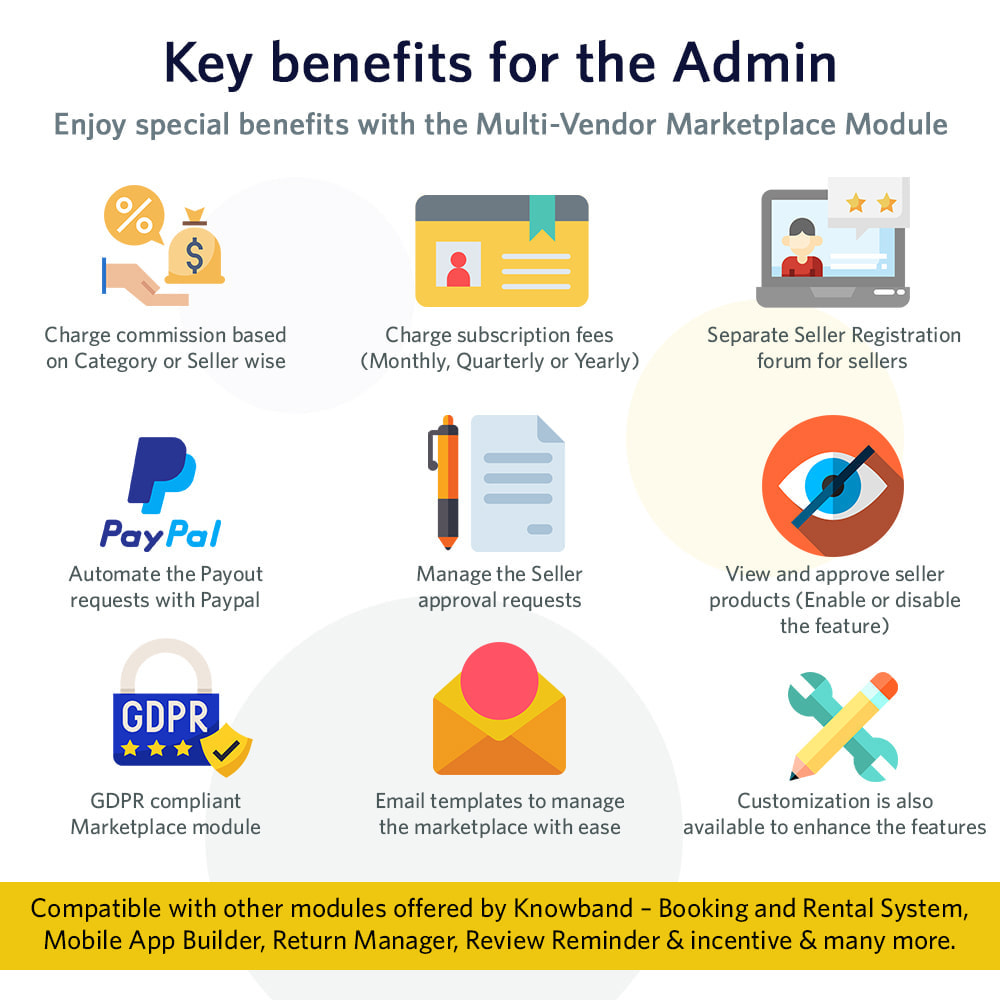 With the assistance of the Prestashop Marketplace Addon, store merchants can easily convert their eCommerce platform into a fully functional marketplace with a few button clicks.
The biggest benefit of the module is, merchants can make their marketplace compliant with the GDPR(General Data Protection Regulation) EU laws. Moreover, by toggling a button, compliance is enabled in the admin interface of the Etsy clone for PrestaShop.
Prestashop Multi-vendor Marketplace Plugin even permits Prestashop store admin to add custom fields for the seller's profile. Moreover, merchants can either add new custom fields or remove already added fields.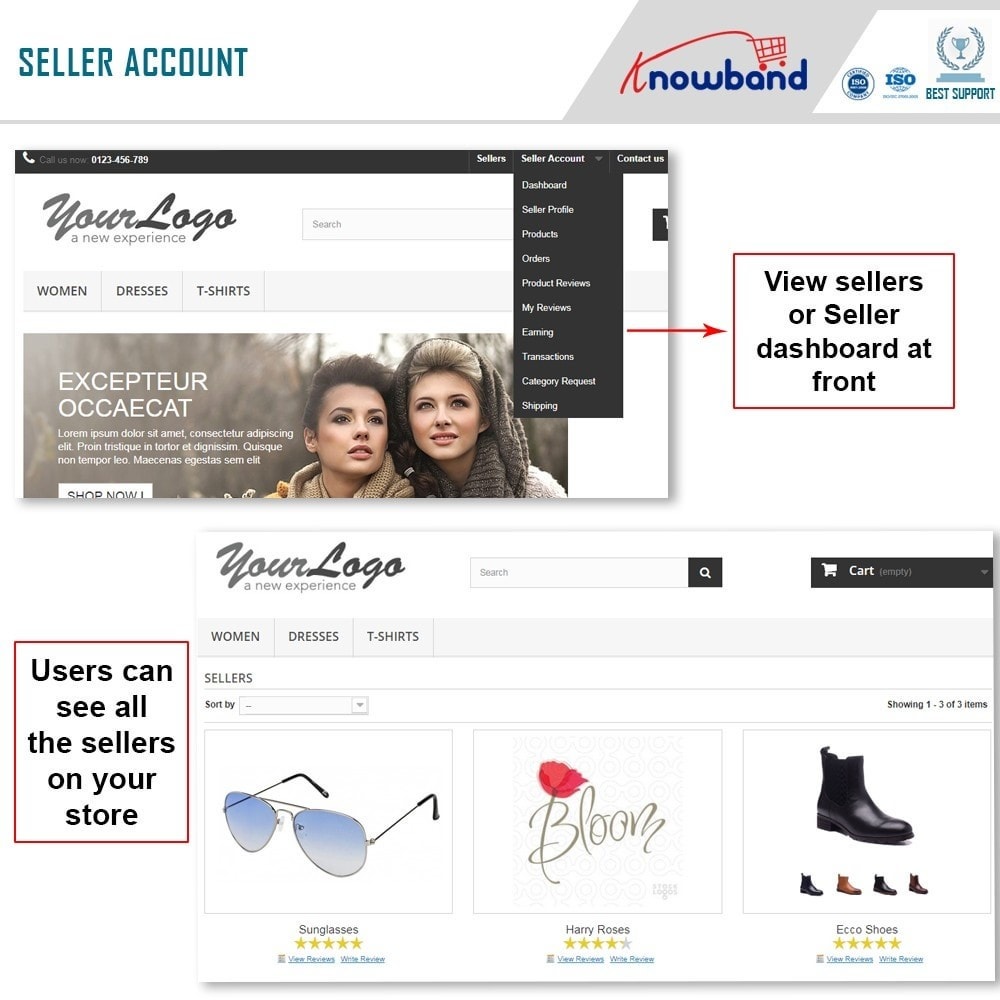 Using Multivendor Marketplace Module, store merchants can also display custom fields on the seller's front profile page.
Under the general settings tab, the admin can add a separate seller registration form 
Permit sellers to initiate payout requests from their dashboard. Furthermore, e-merchants can approve or disapprove the payout request from the back-end of the addon.
This Prestashop module permits e-merchant to create various membership plans for the sellers. Moreover, store merchants can enable a free membership plan feature for the sellers for one-time use.
Regarding the upgradation of their membership plans, the module can send warning emails to the sellers with the assistance of the Prestashop Multi-seller Marketplace module
GDPR (General Data Protection Regulation) request raised by the sellers can be seen from the backend of the PrestaShop marketplace addon.
The admin interface of the module allows approval/disapproval of the store closure request of the sellers.
Store merchants get an alternative to automate the transaction payout request process. Furthermore, this feature helps store merchants to automate all the payment requests of the sellers.
Our take on Prestashop Multi-vendor Marketplace Module
Prestashop Marketplace Addon is an excellent option for sellers, if willing to begin a large-scale venture. Furthermore, if you don't want to sell something specific necessarily, you must explore it. Therefore, we recommend getting in touch with companies like Knowband as they offer multi-vendor website options for different eCommerce platforms. For instance Prestashop, Opencart, etc.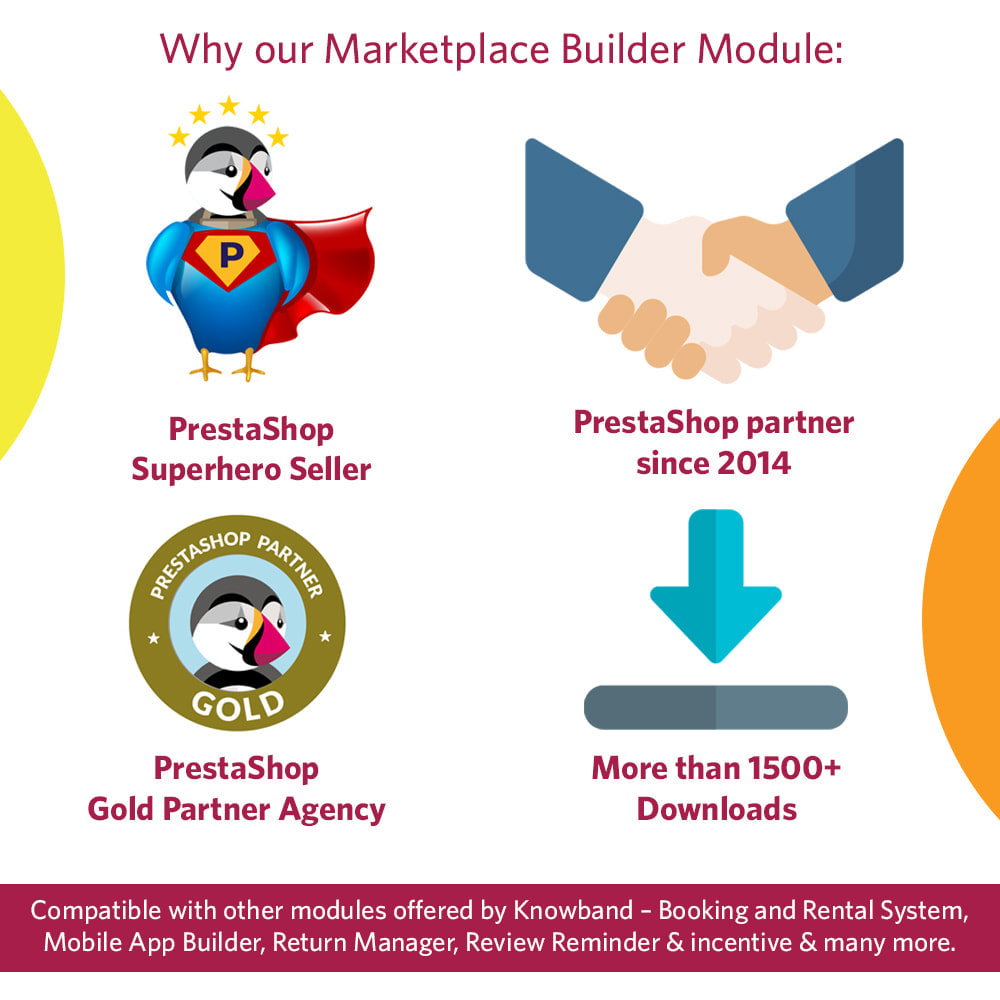 Knowband offers efficient sales support along with best-in-class plugins. Therefore, for any queries, you may write them at support@knowband.com.