One-page checkout, often referred to as one-step checkout, is a method of payment where only one form filling is enough on a single page. On a single page, it compiles all relevant order facts, including the order total, shipping and billing addresses, delivery options etc.
Contrary to multi-step checkout, which consists of several steps, it is the inverse of that usually having 3 to 5 steps.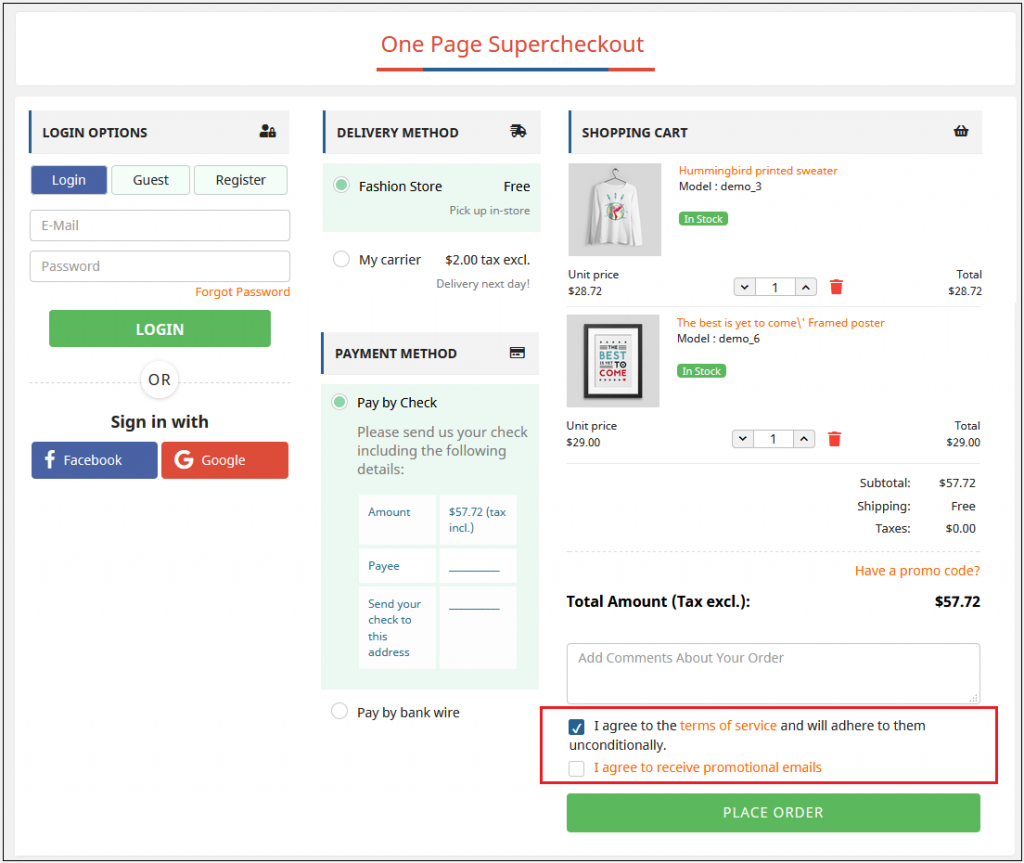 To make the checkout process quick and easy for the user, developing one-page checkout was the right idea. Store owners can increase sales as a result.
The Biggest Mistakes When Using One Page Checkout
While one-page checkout is currently the most optimized checkout process, many store owners still make mistakes and lose consumers.
They are as follows:
Advertising is one:
It is highly taxing to search for and select products. You run the danger of encouraging your potential consumer to go back to browsing. This results in them making a decision if you display promotional messages or banners with other appealing products at the very end. They might also delay visiting the checkout page again.
Question and polling:
Inquiries about marketing, such as "How did you hear about us?" should not be present on the checkout page. Keep your consumers' peace by not bothering them with inquiries that are not appropriate to their purchase.
Establishing an account:
To complete their purchase, some store owners demand customers register for an account. This is a grave error considering the number of stages and fields that we need to fill out when creating an account. Such extra labor and diversion will simply raise the rate of cart abandonment.
After the payment is complete, you should ask new clients to register for an account.
No automatic fill:
You ought to lessen manual filling as much as possible for your clients. For instance, the location is immediately known after the postal code is input.
Additionally, the delivery and billing addresses are frequently identical. When a consumer checks out, you should set up the checkout page to automatically fill out the shipping address form. Providing this option is possible after the billing address field or providing them with a specific button to do it.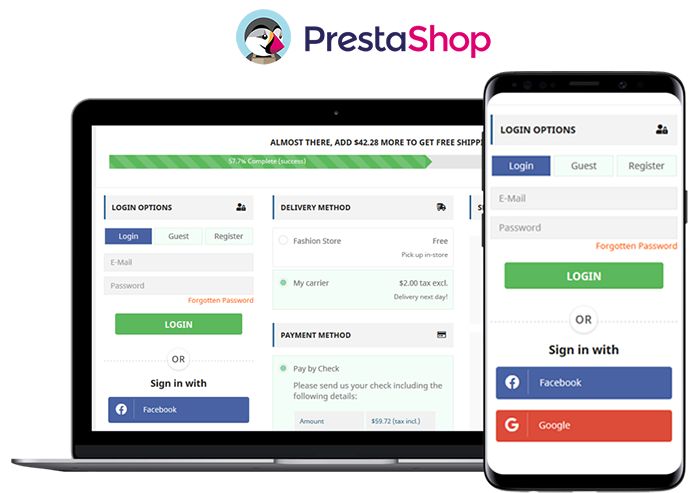 Also read: 7 ADVANTAGES OF PRESTASHOP ONE PAGE CHECKOUT EXTENSION
Unexpectedly high cost:
Imagine a customer who finds a product they want and is ready to purchase. If he comes to know that the delivery service is more expensive then the worst feeling imaginable will surface.
If your delivery service has a fee, you should disclose it during the search. Don't keep the existence of additional expenditures a secret. For instance, the cost of delivery services increases around the holidays. During the searching step, let clients know what the delivery charges will be.
Give a hint regarding promotions for other consumers:
Customers who have no legal claim to those offers are not in the conversion cycle if you propose exceptional prices for some exclusive buyer groups.
It would be preferable to eliminate such fields and limit customer access to those who qualify for the special offers.
Limited payment options:
When a consumer wants to buy something but is unable to do so due to financial difficulties, it is extremely disappointing.
All common payment methods must be present in your online store, and this is a strict necessity.
Additionally, keep in mind that clients will abandon the checkout page if your payment fees are higher than average or higher than they anticipate.
Conclusion
We hope that in this blog you were able to identify the mistakes committed while using one-page checkout. To avoid these mistakes, we have several solutions with which we can guide and assist you. We can help you out if you need any kind of help with this extension or any of our other extensions. In case you need to have any custom changes according to your business then we can implement that also. In case of issues with our module also you can reach out to us by sending a mail at support@knowband.com.