By giving each customer reward points, the Loyalty Points Program will motivate customers to make more purchases. This plugin offers full admin control, allowing the administrator to effortlessly manage the reward points of customers. A loyalty points program is a good way for frequent visitors to accumulate points.
The rewards scheme applies to digital marketing. You can contact your clients with information about the points they have from prior transactions and how to use them. Additionally, you can entice your lost clients by increasing the eligibility requirements and adding some points to their wallets.
In this article, we will highlight every marketing suggestion and set of guidelines while using the Loyalty Point Program.
What is the need for a Loyalty Point Program?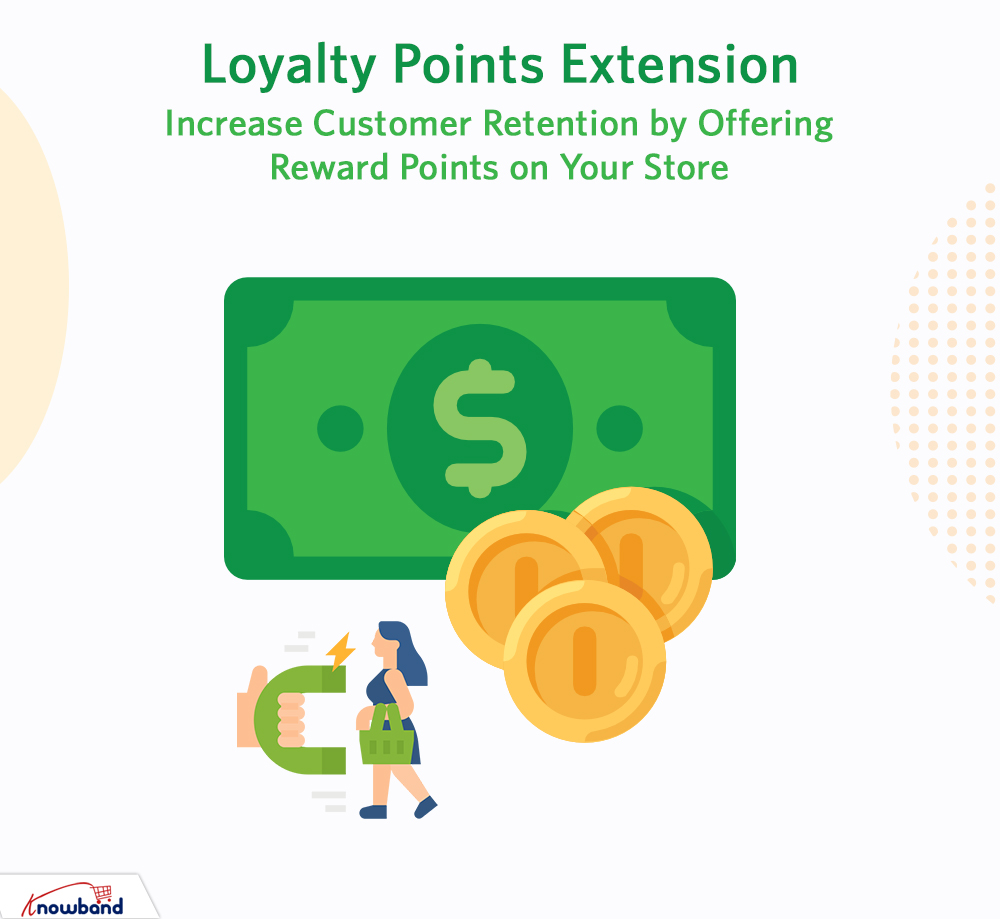 A customer who enters your store or makes a purchase earns points. These points act as money and are used for the following transaction. The loyalty point program is a one-stop solution for boosting sales through better conversion and higher customer retention benefits. Some advantages of this extension are:
Increased customer's cart value
Greater conversions
Maximized recurring revenue
The expansion of your email subscriber list
For rewarding customers and visitors, flexible cart rules are there
Marketing with Loyalty Points
You can distribute the loyalty points to any visitors or current customers you desire. You can set your guidelines in advance and organize your policies and rewards accordingly. Cart rules are made to raise the average cart value and product-specific rules to increase the sale of specific items. Creating rules based on weight and delivery preferences is a fantastic idea.
With the development of digital marketing, there are more opportunities than ever to increase website traffic and visits to your PrestaShop store. A loyalty program can persuade customers to take the desired action. To claim the incentive, you must either click the link or share your email address. Later, the gathered emails are used for marketing.
The process of awarding Loyalty Points:
The store manager can give loyalty points to each new customer in this loyalty point program. This draws in customers and raises their level of involvement with your store. You can draw consumers' attention by promoting this deal on your social media accounts.
Additionally, clients can receive rewards for their initial purchases through the loyalty point program. You can utilize a pop-up to display the program's specifics, and after they make a purchase, you can give them points they can use to make a future purchase as long as they follow the established rules.
Offering prizes for visits and the first purchase are excellent strategies you can use in your store to dramatically enhance conversion rates.
Benefits for existing customers:
You need to attend to two different categories of clients. The loyal customers who regularly shop at your business come first, followed by former customers who stopped by occasionally but haven't done so in a while. You already know their user data because they purchased from your store. When you can use such data for marketing and to increase sales, why would you put it in junk?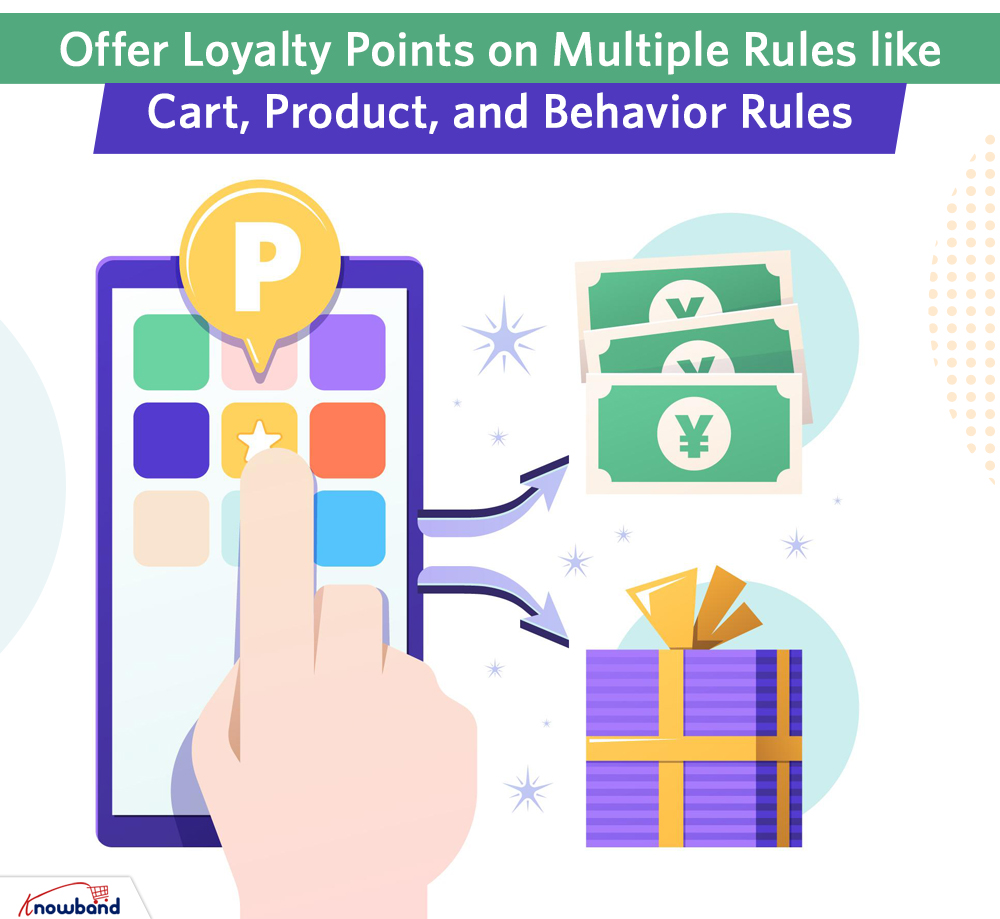 Reward them for every purchase
The best customers are those who are loyal to you. Keep in mind that your rivals are constantly trying hard to steal them, so do your best to keep them for the long haul. Giving your devoted customers reward points for each purchase is one way to reward them.
Add points to the customer's wallet
Adding some loyalty points to their wallet is an additional strategy for winning them back. By doing this, you may maximize repeat business and draw in new clients. The customers are notified with a push notification or via email about the added points.
Conclusion
Almost all businesses, whether they are in banking or e-commerce, use loyalty point schemes. You can use the enticing functionalities that the PrestaShop Loyalty Point Program offers in your online webstores. This module created by Knowband is one of the best for the ecommerce websites.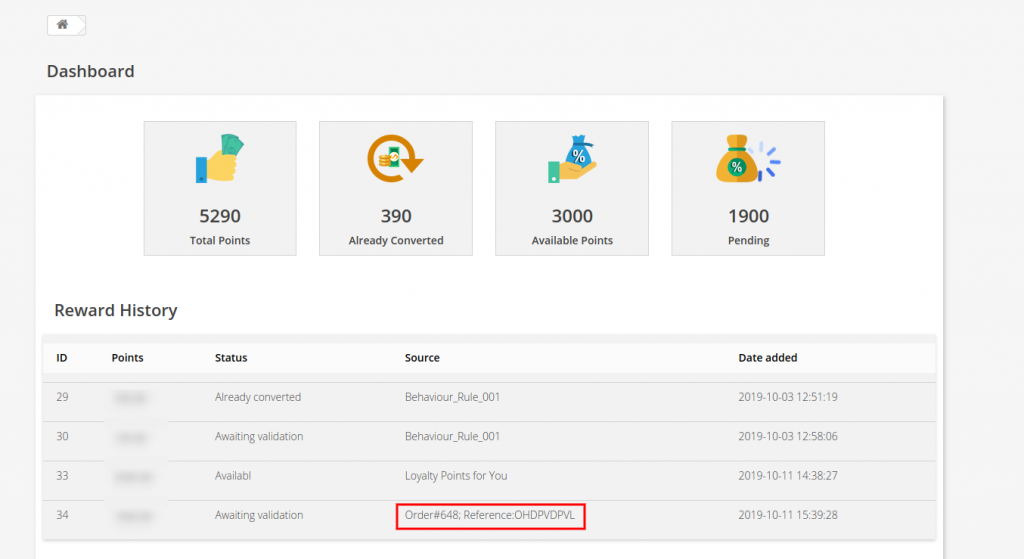 At Knowband we provide a solution related to the modules. If you are facing any kind of issue related to the module, then please contact us at support@knowband.com. You can also contact us if you want to make modifications to the module according to your website and business.